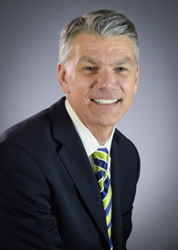 "This marks another important step in our deepening partnership with Microsoft."
PORTLAND, Ore. (PRWEB) September 07, 2016
Jet Reports is pleased to announce its gold sponsorship of reIMAGINE 2016, the conference underway this month for Microsoft Dynamics GP partners and resellers.
"This marks another important step in our deepening partnership with Microsoft in developing and delivering a standard reporting package that is included with Dynamics GP," said Jon Oesch, Vice President of Sales at Jet Reports. "We're excited to be here with our GP partners and to show off Jet Express for Excel."
The three-day conference takes place Sept 19 – 21 in Fargo, ND with Jet Reports offering two different sessions:

Introduction of Jet Express for Excel
Leveraging Jet Express for Excel in Your Sales Process
"These sessions are designed especially for GP consultants who want to help their clients transition from Management Reporter and onto Express," Oesch said.
The introductory session will provide an overview of Jet Express for Excel with guidance in how to build custom financial statements, create a business analysis report template, and more. The second session reviews how the results from Jet Express can be used to differentiate a business, and how that information can be applied to the sales cycle and assist with increasing profitability.
The reIMAGINE conference is the premier professional development conference for Dynamics GP partners and resellers. The annual event is hosted by Dynamic Communities, which represents 70,950 users in 50+ countries.
To register for this event, visit the reIMAGINE website at http://www.reimagine2016.com. Jet Express is now being provided to all GP users through simple download.
About Jet Reports
Jet Reports delivers unparalleled access to data through fast and flexible reporting and business analytics solutions that are cost effective, provide rapid time-to-value, and are built specifically for the needs of Microsoft Dynamics ERP users. Founded in 2002, Jet Reports is headquartered in Portland, OR, and has distribution offices in 14 countries around the globe. Over 10,000 companies in 94 countries, rely on Jet Reports every day for their financial reporting.
Learn more about Jet Reports at: http://www.jetreports.com