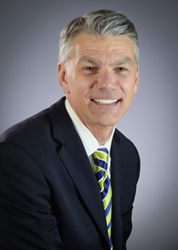 People want to know how to get the most from their Dynamics ERP investments, and from Microsoft's tools like Power BI. Summit16 is a great place to learn.
PORTLAND, Ore. (PRWEB) October 06, 2016
Jet Reports will be in Tampa, Florida, this upcoming week taking part as a premium sponsor for Summit16 Oct. 11-14, the leading conference held for Microsoft Dynamics User Groups in the country.
Some 7,600 Microsoft Dynamics users of AX, CRM, GP and NAV will be sharing best business process practices, while taking part in training sessions, including five educational sessions put on by Jet Reports. The Summit attracts users from the largest sectors in the country: manufacturing, professional services, along with high tech, financial services, non-profits, plus wholesale & distribution.
As a platinum sponsor, Jet Reports will be presenting the general session Solving Your NAV Data Problem, on Thursday, Oct. 13. This session will demonstrate how users can efficiently obtain critical information from their Microsoft Dynamics NAV ERP system through reports and dashboards that retain data integrity. In addition, the session will show Dynamics users how they can quickly use Microsoft's flagship data visualization tool, Power BI, in a matter of minutes.
"ERP solutions like Dynamics are inherently built to put business data in, but not get it out. People want to know how to get the most from their Dynamics ERP investments, and from Microsoft's tools like Power BI," said Jet Reports Vice President of Sales, Jon Oesch.
"This session addresses those questions while demonstrating how users can reduce the time it takes to get the information by 80%, with confidence that the results are accurate," Oesch said. "Summit16 is a great place to learn what's possible."
Jet Reports will be following up the NAV data session with The Fundamentals of Jet Express for Excel with NAV, which gives users a walkthrough of the report builder tools included with NAV versions 2009 or later through a partnership with Microsoft.
Jet Reports is also providing three in-depth educational sessions at the Pre-Conference Academy, led by Jet Certified Trainer and Excel expert Mark Prozaki.
Sunday, Oct 9 - Jet Reports Product Suite Training – full-day session
Monday, Oct. 10 – Office Excel Basic – half-day session
Monday, Oct. 10 – Office Excel Intermediate – half-day session
Registration is available online for both the Pre-Conference Academy at http://www.navugsummit.com/event/academy-training and Summit16 at http://www.dynamiccommunities.com/conferences.
The aim of Summit16 is to give thousands of users across the country a chance to connect in person, discuss real challenges, and overcome them with support through these volunteer led sessions. Jet Reports will also be there to assist GP users now that Jet Reports' tools have become Microsoft's designated reporting solution for all GP users, and included it as a simple download for all existing users in an expansion of their Jet Express for Excel partnership to the GP market in July.
"We are delighted to provide education opportunities for our users, and this annual Summit elevates the conversation. People come away with a greater understanding of how they can use new and existing technology to assist them with making important business growth decisions," Oesch said.
About Jet Reports
Jet Reports delivers unparalleled access to data through fast and flexible reporting and business analytics solutions that are cost effective, provide rapid time-to-value, and are built specifically for the needs of Microsoft Dynamics ERP users. Founded in 2002, Jet Reports is headquartered in Portland, OR, and has distribution offices in 14 countries around the globe. Over 10,000 companies in 94 countries, rely on Jet Reports every day for their financial reporting.
Learn more about Jet Reports at: http://www.jetreports.com
-30-
Contact:
Tara Grant
Vice President of Marketing
Phone: 503-608-3644
Email: tarag(at)jetreports(dot)com