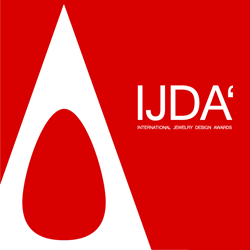 IJDA is an excellent opportunity for jewelry designers and manufacturers to market themselves.
Como, Italy (PRWEB) January 29, 2014
A' International Jewelry Design Award (IJDA) invites designers from all countries to enter their most inspired jewelry, eyewear and watch designs for consideration in the 2014 International Jewelry Design Accolades. The competition is open to all designers, metal smiths, jewel crafters, jewelry studios and companies.
IJDA is open to entries of jewelry designs that are realized in both precious and non-precious materials, gems or metals. The International Jewelry Design Competition is further open to new techniques and materials. Entries such as 3D printed jewelry, upcycled products and ready-made designs will be accepted. Both natural and synthetic materials can be used. Concept designs will also be accepted. Jewelry design entries could be either industrial or artistic. Watch and eyewear design entries will be considered in a different category.
Winners of the IJDA Awards will receive a unique metal trophy, the jewelry design excellence certificate and the jewelry design award winners will get international media exposure, invited to an exclusive gala-night and have their works exhibited in Italy. Laureates will also receive a PR campaign that includes marketing and promotion of entries to design oriented buyers or media such as influential fashion and jewelry editors and their entries will be published in the annual of best designs.
Entries to the IJDA will be judged by an expert jury panel which is composed of experienced professional designers, key figures in design industry, established scholars and press members. Designs must be made less than 10 years ago to be eligible. Award winning designs will be translated to 20+ languages and communicated to thousands of publications worldwide. Entries must be made online at adesignaward.com before February 28, 2014. Results will be announced on April 15, 2014.
About the A' International Jewelry Design Awards
The A' International Jewelry Design Awards program was designed to acknowledge promise, innovation, and creativity in jewelry design. The International Jewelry Accolades aim to highlight the very best jewelry designers, artists and companies to provide them with fame, prestige, publicity and international recognition. The International Jewelry Design Awards helps to advance the jewelry design profession further by creating incentives for designers worldwide to come up with better designs. Learn more about the accolades at http://www.whatisadesignaward.com.