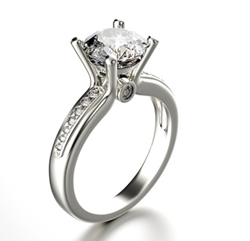 Perfecting the imperfections on jewelry photographs
(PRWEB) March 24, 2016
SmartPHOTOeditors (SPE) is pleased to announce the immediate expansion of offerings involving jewelry retouching services. Three examples of recently expanded services include background and mannequin removal, scratch and dust removal, and image combination. These SPE jewelry photo editing services are designed to produce high-end jewelry images even when a professional photographer was not used for the original photos. As with their other service offerings, SPE continues to work with both small and large business organizations — and client satisfaction is always guaranteed.
The jewelry photo editing expansion by SmartPHOTOeditors allows companies of all sizes to outsource more jewelry retouching tasks to SPE. In total, SmartPHOTOeditors now offers six specialized and customized jewelry photo editing services. One of these services, focus stacking, allows SPE to digitally combine multiple photos that have a different portion of the jewelry in focus. This enables the entire piece to be in focus when SPE's work is completed. On a similar note, the SPE image combination service involves merging separate jewelry photos by the SmartPHOTOeditors team so that clients end up with a coordinated fashion look — for example, SPE can display earrings and a necklace in one merged image even if they were originally photographed separately. With SPE's shine enhancement service, SmartPHOTOeditors can make jewelry shine as if it was just polished.
As noted by a SmartPHOTOeditors senior operations manager, "We can help clients sell jewelry faster while improving the bottom line with competitive prices for jewelry retouching. SmartPHOTOeditors gives both retail and wholesale clients a competitive edge — staying ahead of the competition by providing consistently high-quality jewelry photos without distractions such as dust and mannequins. We specialize in handling highly polished, reflective and shiny surfaces that many photo editors won't even attempt."
In addition to providing customized jewelry photo editing services, SPE is also well-known for an extensive collection of specialized support services in functional areas such as virtual staging, virtual tours, image manipulation, real estate services, 360 degree panorama, portrait services, photo restoration, image clipping and wedding photo enhancements. This diversified mix of photo editing services allows clients to use SmartPHOTOeditors as a one-stop source of advanced business help.
To review specialized case studies or to obtain more information about using outsourcing to obtain SmartPHOTOeditors services, please visit: https://www.smartphotoeditors.com/jewelry/
About SmartPHOTOeditors:
The SPE team includes expert photo editors who consistently deliver best-in-class photo editing services. SmartPHOTOeditors is an experienced global outsourcing provider of advanced photo editing services. SPE team based in Bangalore, India and provides world-renowned quality and service to entrepreneurs, Fortune 1000 companies and small businesses.