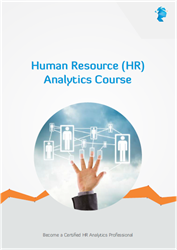 Studies show that more than 85% of HR professionals feel that they will be able to do their job better if they pick up data analysis skills.
Bangalore, India (PRWEB) January 18, 2014
Jigsaw Academy, the world's leading data analytics training company is ready to launch a first of it's kind online HR analytics course. The course, which has been developed by industry experts from around the world, is targeted at HR professionals who are looking at accelerating their career path and HR Managers and senior professionals who want to understand how to use HR analytics to their advantage. This course is also helpful for those students who are looking at pursuing HR analytics as a career.
"Studies show that more than 85% of HR professionals feel that they will be able to do their job better if they pick up data analysis skills," says Gaurav Vohra, CEO and co founder of Jigsaw Academy. "Given how analytics has stormed the business world, this is no surprise. We at Jigsaw feel that as with other professions, the HR industry too has come to realise the urgency with which they too need to start adopting analytics."
The Jigsaw HR analytics course which begins on January 24th, 2014 will essentially focus on:
1. Learning to analyse any kind of HR data using statistical techniques, enabling smarter decisions.
2. Getting hands-on experience of working with HR data through 5 effective case studies on:

Predicting employee attrition
Measuring training effectiveness
Calculating cost of human capital etc.
As with all other Jigsaw instructor led courses, the HR analytics course will use a combination of live online classes, video based lectures and case studies on real business data. The online live classes are conducted by experts in a virtual classroom and are fully interactive. The students will also have access to the Learning Center, a platform where students can access a variety of resources like reference materials, guides, etc. Participants also get access to faculty via email, phone or Skype for help with the course as required.
One of the popular aspects of Jigsaw's courses is it's Virtual Lab, a unique cloud-based solution where students are able to work on real business datasets.
Jigsaw is conducting a free Q and A session with the HR analytics course faculty Subhashini Tripathi on January 19, 2014. To sign up and more details visit the Jigsaw HR analytics course sign up page.
About the company
Jigsaw Academy is a first of its kind online learning academy that provides industry-relevant e-training and education in the field of data science and analytics to develop business-ready professionals. It's carefully-designed courses are a unique blend of statistics, statistical tools and industry knowledge, all taught through real life examples. Jigsaw has a n array of foundation level courses as well as more advanced courses like Financial analytics, Retails analytics and Analytics with R.
Website: http://www.jigsawacademy.com
Blog: http://www.analyticstraining.com
Mail:info(at)jigsawacademy(dot)com
Ph:+91-9008017000