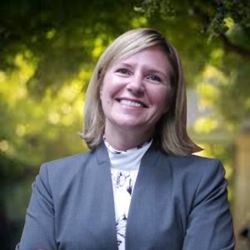 I was so well supported by SAA during my ankylosing spondylitis (AS) diagnosis...
ENCINO, Calif. (PRWEB) October 09, 2020
SAA is pleased to announce today the appointment of Jill Miller to our Board of Directors. Miller is the Director of Key Account Development for Modern Process Equipment, a family-owned business based in Chicago, Ill. that provides customers with grinding, conveying and process solutions.
SAA's volunteer Board of Directors is made up of recognized leaders across many areas of expertise. They represent the broad diversity of our membership and contribute their time, talent, and energy.
"I was so well supported by SAA during my ankylosing spondylitis (AS) diagnosis several years ago that I was compelled to take this opportunity to give back to the AS Community and support the organization's mission," said Miller. "I've always been amazed at how SAA is able to support the needs of its community without government funding. I want to ensure its future success by supporting its fundraising and development efforts," Miller added.
"Jill is a welcome addition to our dedicated Board of Directors," said SAA's CEO Cassie Shafer. "She has also been a friend to our community for quite some time serving as a co-leader for our Chicago area support group, and we're thrilled that she is rolling up her sleeves to help us lead the fight for a cure," Shafer added.
Miller earned a B.A in German and International Relations from Kent State University and has more than 20 years of business experience in sales and services roles.
About the Spondylitis Association of America
Since our founding in 1983, the Spondylitis Association of America has been the leading national nonprofit providing educational resources, connections, and the critical emotional support that people living with spondylitis need. SAA is committed to increasing awareness of spondylitis, providing information and support to patients and their families, and funding research to ultimately uncover a cure for the disease.
SAA has a wealth of information, educational materials, and resources for medical practitioners, the newly diagnosed, people who are seeking a proper diagnosis, and people who have already been diagnosed and living with the disease.