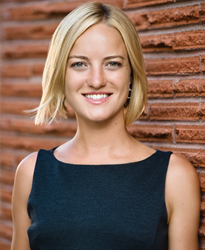 Currently, about 60,000 people commute into Boulder each day to work, and many report that they commute in because they can't afford to live here.
Boulder, CO (PRWEB) June 03, 2016
According to RE/MAX Realtor Jill Grano, from January-April 2016, the median sale price for a single family home in Boulder was $892,250. "This makes it nearly impossible for our teachers, nurses, law enforcement, artists, etc. to afford to live in the town in which they work," said Grano. "Currently, about 60,000 people commute into Boulder each day to work, and many report that they commute in because they can't afford to live here."
The City of Boulder has recognized this as a major problem, which they plan to focus on in 2016 and beyond. Grano, who in 2015 participated in the City of Boulder housing working group "Creating Diverse Housing in Every Neighborhood" and also helped purchase a home for a family in need, feels that much of what is being discussed at the City level is only a drop in the bucket compared to what needs to be done. "We have come up with some great ideas which I hope we will implement soon, such as broadening co-ops, but it's time for new and creative solutions."
Grano lists the following top three solutions she feels will help rectify Boulder's lack of affordable housing:
No. 1: Consider existing land and identify opportunities. "We need to get ahead of development by taking a close look at existing land and the existing zoning districts and identify opportunity within them," said Grano, who currently serves on the Board of Zoning Adjustments. "In 2015, a 6.35-acre parcel of land in north-central Boulder sold to a buyer who is building one large home on the property because the property is still zoned 'Agricultural,' and is not easily subdivided. This property would have provided a perfect opportunity to purchase and build affordable housing on it had the zoning been different."
No. 2: Encourage creation of residential community land trusts. Boulder currently has some land trusts in place. "Within the land trust structure I envision for Boulder, a non-profit (or City-nonprofit partnership) would own plots of land and lease small parcels within their plot to private owners who can then put homes such as mobile homes, tiny homes, prefabricated homes, etc. on the parcel they lease," said Grano. "Owners reap the benefit of their home's appreciation, but prices remain naturally low because the land is not owned by the homeowner."
No. 3: Encourage developers to build more permanently affordable homes.
The City of Boulder has an excellent deed restricted affordable housing program, which has a tremendous amount of demand within it. Through the permanently affordable program, called "Homeworks," homes are sold at below-market-rate prices to income-eligible buyers who intend to owner-occupy the home. According to Grano, "There are lines of buyers in the Homeworks program, but not enough homes to fill demand."
About Jill Grano, RE/MAX Alliance on Walnut
Commitment to community is at the core of Jill Grano's life and real estate practice. As such, a portion of the company's income and a good deal of time goes back to the Boulder community. Jill consistently ranks among the top RE/MAX agents in the mountain states region and is renowned for her innovative approach to real estate and market expertise. For more information, please call (303) 945-0601, or visit http://www.jillgrano.com. The office is located at 1911 11th Street, Suite 107, Boulder, CO.
About the NALA™
The NALA offers small and medium-sized businesses effective ways to reach customers through new media. As a single-agency source, the NALA helps businesses flourish in their local community. The NALA's mission is to promote a business' relevant and newsworthy events and achievements, both online and through traditional media. For media inquiries, please call 805.650.6121, ext. 361.