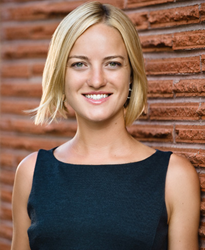 Our mobile home neighborhoods are incredible communities that offer ownership opportunities for residents who may otherwise not afford to live in Boulder.
Boulder, CO (PRWEB) November 22, 2016
In order to save homes and raise awareness about a predatory practice, Realtor Jill Grano, of RE/MAX Alliance on Walnut, purchases mobile home tax liens for female homeowners. In 2015, four Boulder County residents lost their homes to an investor because they failed to pay their property taxes, all under $800.
According to a Daily Camera article, "taking possession of mobile homes valued at thousands of dollars for hundreds of dollars in tax liens is completely legal by statute," but Boulder rarely sees as many as four homes lost to this predatory practice. "It was a sad time for our community," said Grano. "It opened my eyes to an issue that desperately needs to be addressed."
Grano has been an advocate for mobile home communities since early 2015 when she helped raise $30,000 in order to purchase a mobile home for a family in desperate need. "Our mobile home neighborhoods are incredible communities that offer ownership opportunities for residents who may otherwise not afford to live in Boulder," added Grano. Mobile homes in Boulder sell for about $30,000-$100,000 and must be owner-occupied. In recent years mobile home values have gone up, which signaled to investors that lien purchases could be a lucrative business.
Disgusted by this predatory practice, Grano decided to take action. "I tried to pay off everyone's tax lien before they went to auction, but couldn't because only those with a vested interest in the property can pay the lien," she said. "So instead I showed up at the tax lien sale in person, and decided on the spot that I would buy all the liens in which the homeowner is a woman, and I am now the owner of nine tax liens and I pledge that I will not kick anyone out of their homes."
Grano believes that the laws must be changed so this kind of thing cannot happen in the future. "No one should lose their home and all the money in it over a couple hundred dollars of unpaid taxes," stressed Grano. City Council members, including Lisa Morzel and Mary Young, agree with Grano and have been working on this issue for the last year. Boulder Treasurer, Paul Weissmann, has also taken note of this predatory practice and has taken many steps to notify owners of the severity of not paying their tax bills.
Due to the efforts of Weissmann, Morzel, Young and others, there were far fewer names on the 2016 lien sale list than there were in 2015. "We are taking positive steps," concluded Grano, "but what we really need to do is change the statute that allows this at the State level. That's what I plan to work on next."
About Jill Grano, RE/MAX Alliance on Walnut
Commitment to community is at the core of Jill Grano's life and real estate practice. As such, a portion of the company's income and a good deal of time goes back to the Boulder community. Jill consistently ranks among the top RE/MAX agents in the mountain states region and is renowned for her innovative approach to real estate and market expertise. For more information, please call (303) 945-0601, or visit http://www.jillgrano.com. The office is located at 1911 11th Street, Suite 107, Boulder, CO.
About the NALA™
The NALA offers small and medium-sized businesses effective ways to reach customers through new media. As a single-agency source, the NALA helps businesses flourish in their local community. The NALA's mission is to promote a business' relevant and newsworthy events and achievements, both online and through traditional media. For media inquiries, please call 805.650.6121, ext. 361.