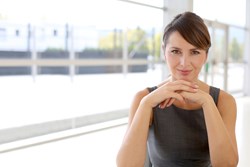 Los Angeles, CA (PRWEB) August 29, 2013
What are employers looking for? Sadly, it's the same thing they were looking for in high school. Someone who is cool, attractive and likable. Everyone can't help but repeat this process over and over as the quiet, qualified applicant mutters thank you and leaves. So now, Jim Case Carlton's Training announces a new strategy on how to beat the odds of the corporate jungle and get that job.
The first part of the strategy they developed is acceptance. Rather than try to explain why a qualified applicant should be hired over the person who dresses the part, acts the part, but isn't the person there is another strategy. Play the part! Wear those clothes and talk that talk. Part of the reason why qualified applicants are overlooked in favor of the cool kids is the cool kids know they lack the skills so they out on a brave front. The interviewer believes, if they took the time to look the part, they must be the part.
The training video More Than A Gut Feeling indicates a strategy for interviewers to initiate questions that will probe the interviewee and compel them to explain their job experience in realistic terms. The slick applicant who gets the job knows to duck these questions and keep it non-specific as the qualified applicant goes round and round boring the interviewer with statistics and job qualifications. Avoid doing this.
In most interview training videos that are helpful, one can see how those who make an effort to describe themselves do well. But those who do even better are those who make a connection. This is vital. Yes, it just so happens to be true that the slick interviewee and the interviewer share a love of architecture and that has nothing about the job. This connection gets them the job.
In almost every instance, a good smile and nodding in a positive fashion is a he factor in getting hired. Yes, it's true. This subliminal message is used in leadership training videos to gain acceptance and has them saying yes in their head over and over while staring right at the qualified applicant. Not only does it make them say yes in their minds but also lets them know the applicant is listening and agreeing with what they say.
Sad but true but smiling, nodding, looking well dressed and making a connection are what gets the job. The job is there for anyone who is willing to utilize this strategy. To view any of the programs online that were mentioned here or learn more about this company, click on Jim Case Carlton's Training.