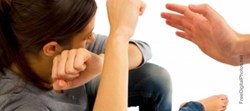 San Diego, CA (PRWEB) August 31, 2013
The scene is dreadful and unconscionable. Yellow tape, police cars and employees crying for the teammates they lost for no reason. It seems so ridiculous that one of their own decided to destroy their workplace, their family, the place they spend the bulk of their waking hours. Now there is a new program to eradicate this situation. Jim Case Carlton's Training announces a new strategy to prevent workplace violence.
If anyone truly asks the question of how these awful situations cold be avoided, they most certainly will see several ways. But hindsight is 20/20. The key is to see these preventative measures ahead of time. The workplace violence video Be Safe Not Sorry is part of the three part strategy by Carlton's Training to prevent violence in the workplace.
Workplace harassment videos are great for reducing risk because they offer the opportunity for disgruntled employees to see themselves in the programs and identify. Or better still they see that character and distance them from it, as the reflection is a negative one. So they begin to avoid making aggressive actions and take personal accountability.
Harassment and threats are often strong indicators of potential future violence. In the harassment training video Harassment Is, there are several instances where employees can go to a manager to have a frank discussion about the situation. With a proper grievance policy in place, these issues can be reduced before they boil over. When companies take the time to not just listen to those being harassed but also the harasser they avoid more serious problems down the road. Aggressive people lash out and take action when they are not heard.
The best policy is to never take the right. The right is that place where employees and managers feel that because the employee may be acting out and that they are in the right that they don't have to deal with an irrational employee. This is exactly the best time to deal. Being right doesn't prevent future violence. Listening to the other person's point of view does. Most strike out because they believe they were never heard. To view the workplace violence programs mentioned here online, or learn more about this company click here on their site Jim Case Carlton's Training.