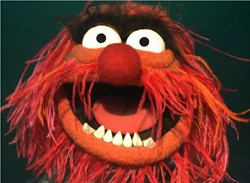 Dallas, TX (PRWEB) September 02, 2013
Companies that are happier are more productive. There is something about the camaraderie that is shared with a laugh at work that builds a stronger bond. The people that employees count on at work are these very people they laugh with and with whom they share stories. Thus, making friends and finding humor at work can be one of the smartest things a manager can do. Jim Case Carlton's Training has put together some ideas to bring about this camaraderie at work.
Change management is a tough subject to handle. Often, a good start to a meeting with this subject includes a meeting opener or icebreaker. They normally provide a good laugh and put everyone at ease before jumping into the subject matter. One good recommendation for this would be the Muppet meeting programs. With Jim Henson's furry critters making the company laugh, the subject matter isn't as difficult to swallow.
Sales training can be especially stressful for employees. Finding humor in this area can be next to impossible when the bottom line is at stake. And yet, clients can't help but be turned off by this intent. The feeling that a company is hanging in the balance is not a good angle for developing a good sales relationship. One of the Muppet Meeting programs mentioned specifically for sales is the Muppets Sell Sell Sell program. It's an over the top look at sales that gets everyone laughing before the serious subject is presented.
Meeting opener videos aren't the only way to get a company to begin to laugh together. Retreats as simple as a night at the boss's house can provide the kind of camaraderie most employees are flat out starved for. How can employees count on one another if they don't know one another. It's important for relationships to be established.
Pairing small groups is a very intelligent way to garner productivity and camaraderie at work. It forces more accountability and employees learn to trust one another more. The whole idea is that through sharing personal stories, laughs and small projects, team members develop more rapport that is powerful for any organization. To view any of the previews online that were mentioned in this story or find out about some of the companies mentioned here click on this link Jim Case Carlton's Training.