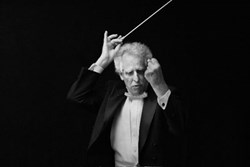 Boston, MA (PRWEB) September 03, 2013
There are those people that others gravitate towards. In life they are called connectors. In the business world they are called positive leaders. These are the people employees never want to let down. They stay late, they drop by documents for this person and do whatever it takes to get the job done and do so happily. How does one find these people? They can't. These people are created by positive leaders. Jim Case Carlton's Training announces a new plan to become a positive leader that all will follow.
One of the most energetic leaders alive is Ben Zander. He is the Boston Philharmonic conductor and he almost dances through life. He commands a room but not in the General Patton sense of the word. In today's world, grabbing someone and forcing him or her to submit to follow only makes them run the other way. In Zander's Art of Possibility video we see a different style of leadership. One of great possibility and promise.
In his management training videos, Ben Zander is a model of positive energy. He doesn't get down on others or himself. He's realized this is the way to create more of that type of energy and conditioning. So he focuses all of his energy on creating powerful positive energy and how things can go right. This is true in his music but also true in life.
How many leaders wish they had their people coming to them rather than having to seek them out to get them to do what they wish? In a Ben Zander video it's shown time and time again that people seek out those who make them feel powerful and great, not those who steal energy or create negative energy. Any company looking to be a more powerful organization has to empower their leaders to be positive and attract employees to do their work to their very best.
The plan for positive leadership isn't as simple as just trying to be positive. The tone, the body language, the entire energy of a leader must be that of openness to enhance that aura of power. Employees want to follow that person that empowers them. Any leader who can do that holds the world in their hands. To view any of the online previews for the programs mentioned in this story or to see others, click on this link Jim Case Carlton's Training.