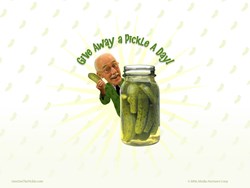 Miami, FL (PRWEB) November 05, 2013
A lot of companies know to put the customer first. But when was the last time someone mentioned that it happened? Most companies know this as a simple truth like they know they have to earn more than they spend or they have to increase profits. But yet there isn't a strategy in place to increase those profits or put that customer first. And by no slight coincidence, those two things walk hand in and. Jim Case Carlton's Training holds a new strategy to gain great customers to bolster business like never before.
There needs to be as much care put into dreaming up what the customer needs and wants and how to provide it as the latest software program to implement or the new dish at the restaurant. Bob Farrell has become the master of this. His exploits have reached the ears of IBM, General Mills and American Airlines. His customer service strategy begins with finding what the customer wants and delivering.
A lot of the strategic aspects of Farrell's customer service ideas can be found in the customer service training program Give em the Pickle video. The Pickle video really helps an organization stare into itself to determine the best methods they can devise to make the customer experience second to none. They call these things they can find pickles, hence the name of the program.
They even developed a platform to lead customer service in this manner as well as duplicate that process in management training. They call it Leadership Pickles. They discovered that the same little things they do for customers they can provide for employees to make them more productive and attentive to customer service needs of the client. And if they can consistently treat employees with that same care it will be passed onto the client.
Whatever the organization, customer service and bringing customers in has to be the priority. That much is true. The strategy used by Bob Farrell is now used by organizations all over the world to deliver client satisfaction. So they question is, what is your pickle? To view any of these training videos online or get insight into this company click here on their site Jim Case Carlton's Training.