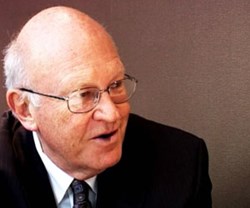 Chicago, IL (PRWEB) December 05, 2013
Jim Case of Carltons Training has implemented a new strategy in human resource development to create a stronger investment in staff. Companies have found that they need to generate greater productivity in their employees in a tough economy. The strategy seems simple enough and companies are buying into the philosophy that less can indeed be more.
Develop stronger relationships with employees.
Ken Blanchard has been the master of building a strong foundation with employees so that he can get the best out of them. Never has there been more of a need for this. Employees stay late and come in early for those people they feel are giving them their very best. Developing the trust that comes with the kind of effort companies are expecting of their people is paramount at a time like this. Managers need to instill in their people the need to perform for other reasons than just keeping their job. Jim Case of Carltons Training has found the Ken Blanchard's Whale Done Video is a perfect example of utilizing the personal relationship between manager and staff to produce truly amazing results.
Motivate Staff.
If employees are not buying into the mission the organization is wasting their time. Lou Holtz has garnered immense success in leading and motivating teams in football and has done the same for companies that turn out to see him speak around the country. The Lou Holtz Training Videos motivate staff with a sense of teamwork and camaraderie that bonds them and permeates throughout the company.
Invest in the Future.
A company that isn't investing in the future won't be around in the future. If employees are properly trained on the technology and advancements that are happening all around them the company cannot progress. The Joel Barker Training Videos such as The New Business of Paradigms focuses on the paradigm shifts that occur and how companies can invest in them, change them or be left behind.
Care.
It sounds self evident but when employees have seen their friends get laid off and their work given to them to complete they begin to think the people upstairs don't care. Jim Case Carltons Training impresses upon companies that to care about the future of their organization means they have to care about the future of the people within it.