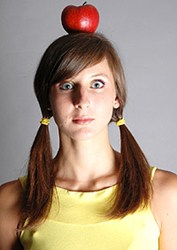 Chicago, IL (PRWEB) August 15, 2013
Breaking up is hard to do. Firing an employee is harder. And expensive. Because that's when the hunt for their replacement begins. And like a bad break-up there is a lot of caution in giving someone else a shot. It can take time, a lot of awful sit-downs with people who aren't good enough, and it truly is heartbreaking. Jim Case Carlton's Training announced their new strategy to find great people and get everyone at the office smiling again and things running smoothly and effectively once more.
The More Than A Gut Feeling video has educated a great deal of organizations on how to find the right person for the job. This program breaks down the fundamentals into a very digestible system in which to do so. The issue becomes about what questions to ask interviewees and how to know which answers are the right ones. The second part actually takes care of itself. The first is a little trickier but made simple here.
In so many interview training videos there is instruction on proper interview techniques and questions to ask those interviewed. But the core issue at play here is the interviewer. They set the pace. But more importantly, the formulation of the questions should not indicate whether the applicant is someone they would get along with. Those questions are plentiful in interviews. These questions must be formulated to see what they would do in situations that resemble the position for which they seek employment.
This is where the problem lies. Interviewees always choose who they like over who is the right person for the job. Unfortunately this is why most interviewers chose people who look and act like them. More Than A Gut Feeling helps managers set up the paradigm in which they are working for them and then questions from their last job to see how they would fit into this one from a situational basis.
Jim Case Carlton's Training utilizes management training videos to help organizations create better opportunities for the training of their staff. The programs revolve around generating more productivity and effectiveness. To view any of the programs mentioned in this story online or learn more about this company that provides them, click on their site at Jim Case Carlton's Training.