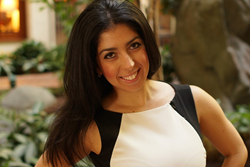 Los Angeles, CA (PRWEB) October 01, 2014
Jimena Cortes released a new report on how marketing consultants can get 6 clients in 7 days by using LinkedIn. This new report on how to get 6 clients in the next 7 days from linkedin is quickly garnering a lot of attention. In this report Jimena explains 5 simple tweaks one can make to their LinkedIn marketing strategy that will:
1. Save one hours of time per day from their prospecting activities
2. Attract prospects to one's business versus having to chase them
3. Get a higher quality of leads
4. Leverage one's current network for business
LinkedIn is a social networking site designed specifically for the business community. The goal of the site is to allow registered members to establish and document networks of people they know and trust professionally.
A LinkedIn member's profile page, which emphasizes employment history and education, has professional network news feeds and a limited number of customizable modules. Basic membership for LinkedIn is free. Network members are called "connections." Unlike other free social networking sites like Facebook or Twitter, LinkedIn requires connections to have a pre-existing relationship.
With basic membership, a member can only establish connections with someone he has worked with, knows professionally (online or offline) or has gone to school with. Connections up to three degrees away (see six degrees of separation) are seen as part of the member's network, but the member is not allowed to contact them through LinkedIn without an introduction. Premium subscriptions can be purchased to provide members with better access to contacts in the LinkedIn database.
About Jimena Cortes
Jimena Cortes is a marketing consultant, published author and entrepreneur who is the founder of Wizard Media where she helps businesses leverage search engines and social networks like Facebook and LinkedIn get more clients. She has used LinkedIn over the past 2 years to grow her search and social media marketing company. Due to her success on LinkedIn, she recently launched a comprehensive training program on how marketers can leverage LinkedIn to grow their businesses.