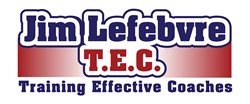 'One of the reasons kids quit baseball is because the practices are boring, they see no improvements and they feel like they aren't learning anything. These clinics address these issues,' said Jim Lefebvre
Scottsdale AZ (PRWEB) February 06, 2014
Well-known baseball coach Jim Lefebvre has played ball, managed and coached players for over 50 years. He is known most recently as the coach of the 2008 Chinese Olympic Baseball team. Jim announced today that he will be hosting Spring Baseball Clinics around the country beginning March 1st in Scottsdale, AZ. Jim's passion for baseball and the love of the game is what drives him to continue providing coaches with techniques for training young players the "Major League Way." He believes that the greatest reasons kids quit the game is the poor training skills of their coaches.
"About 10% of all (little league) coaches really know how to teach the players but aren't up to speed on the new technology and techniques," said Jim in a recent interview. "10% really don't care about what's new out there and 80% of the coaches are parents who are coaching for the first time and have no idea of what or how to coach effectively and aren't expected to know—they are parents." What Jim hopes to do is to make the parents and coaches aware of what is new and what they can accomplish together. With coaches and parents working together it becomes the perfect way of training their children.
The 8-hour training clinic called "Jim Lefebvre T.E.C. (Training Effective Coaches)" focuses on four necessary skills for great coaching: Coaching Principles, Hitting Techniques, Throwing Program and good Defensive Skills. Jim will also teach coaches how to set up their practices to get the most out of the time they spend with their team and the Dos and Don'ts of coaching. It is a complete, comprehensive and proven way of training and instruction.
The first training clinic will be held at the Scottsdale Community College in Scottsdale on March 1st. Based on years of training with high-profile athletes, Jim will energize coaches to be the best they can be, focusing on the importance of proper training.
"The research shows us the major reasons why kids quit baseball are that the practices are boring, they feel like they don't learn anything and they see no improvement in their own skills. It is my goal to address these reasons. This program will provide the proper way of coaching kids of all ages so they continue with a sport that they will play, watch and be a fan of the rest of their lives," said Jim.
Other clinics are being planned in the Tampa, FL area, Chicago, IL and Palm Springs, CA. Jim's web page, TheMajorLeagueWay.net provides the details of the clinics as well as a sign up sheet for the Scottsdale event. Once dates are finalized, they will be posted on the site as well.
For groups who would like to set up a Jim Lefebvre's T.E.C. (Training Effective Coaches) in their areas, contact Patricia Stirnkorb at pat(at)themajorleagueway(dot)net.
For more information contact:
Patricia Stirnkorb
Write Words Media
pat(at)themajorleagueway(dot)net