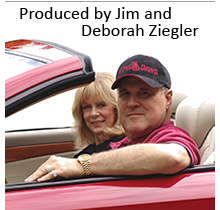 The Ziegler name has become synonymous with high sustained dealership profits and super-performance
Atlanta, GA (PRWEB) October 08, 2014
Automotive Sales Management Super Conference II will be held in Atlanta, GA, November 11-13 at the beautiful Buckhead Marriott.
The name Jim Ziegler has become synonymous with high sustained dealership profits and super-performance.
This conference incorporates every aspect of variable operations management including experts on Internet Sales, Used Cars, Pre-Owned Certified Sales, Managing the Sales Team, Hiring – Firing – Training and Promoting, Super Performance Project Management and Appointments, Website Conversion Techniques, Advertising, as well as CRM best practices and modern desking.
Jim Ziegler, The Alpha Dawg himself, will be on stage with four sessions on Professional Sales Management, including his famous "How to Work a Car Deal" session.
The Keynote Speaker will be John Krafcik, President of TrueCar.
Joining Ziegler and Krafcik will be:
Sean Bradley, Founder & CEO - Dealer Synergy, Inc.
Arthur Bush, Sales Manager - Automax Recruiting & Training
Christopher Scott Herman, President - Herman Advertising
Elise Kephart-Adame ("The YouTube Diva") - Phone Ninjas
Mat Koenig, Founder & CEO - KonigCo
Scott Krausman, National Dealer Trainer - Autobytel Inc.
Tammie LeBleu, Internet Director & Sales Manager - Orr Nissan Bossier City & Orr Nissan
Dr. John Mlinarcik, CEO - PCS-Global
Don O'Neill, V.P. of Sales & Marketing - CreditMiner
Dave Page, Owner & Director - Dealer e-Process
Hunter Swift, Director of Sales Development - DealerSocket
Mark Tewart, Owner - Tewart Enterprises Inc.
Bill Wittenmyer, Partner - ELEAD1ONE
Proudly sponsoring the Sales Management Super Conference are AutoBytel, AutoLoop, AutoMax, CreditMiner, Dealer eProcess, Direct Response Products, DealerSocket, Dealer Solutions Group, Dealer Synergy, ELEAD1ONE, Herman Advertising, Hospitality Defender LLC, and TrueCar.
It's also Jim and Debbie's 30th Anniversary, and following Day One of the Super Conference will be a Cocktail Reception, sponsored by TrueCar and featuring entertainment by nationally recognized party animal, deejay and celebrationist, Dan Blankowski!
As always, Dealer Principals, Manufacturer Executives and Association Executives attend at No Charge, regardless of whether you bring your managers.
For more information about the conference, and to register, please visit http://www.zieglersuperconference.com, or call Jim Ziegler directly at 1-800-726-0510.