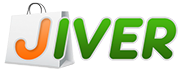 Miami, Florida (PRWEB) November 26, 2014
Miami based Internet Incubator QUANTUM DIGITAL DEVELOPMENT announces the launch of its new eCommerce site, Jiver shoppers can find the best gifts and products from across the internet in one place. The site boasts an array of the web's most unique, practical and quirky items presented on a shopper-friendly interface. It offers unlimited adaptability across stationary and mobile devices alike, rivaling less versatile competitor sites.
Jiver.com was developed as a response to the current online shopping landscape, which, due to increased globalization in the marketplace, has proven more and more tedious to the everyday shopper. Up until now, consumers have been forced to sift through the vast expanse of items available on the Internet, making the task of finding quality products a daunting one. Although the past few years have given rise to several emerging eCommerce sites attempting to filter products for the everyday shopper, the sites have offered limited inventories, representing only the small groups of sellers they have direct relationships with. Most have lacked in fluency across mobile and stationary platforms and overall web page aesthetics.
"We're really excited to launch Jiver.com. It's the first website to address the problem of the everyday online shopper," says Wes Cowan, founder of Jiver.com, "Consumers don't know where to start a search; they're bombarded with millions of products to look through, offered by millions of different websites. It takes hours of sifting through mediocre products to find a really good batch. Jiver.com is the ultimate shopping editor, filtering out the best products from an extensive seller network, then presenting them on a responsive platform with a user-friendly interface that adapts to all devices."
While browsing on Jiver.com, shoppers can find products ranging from innovative and clever to current and trendy to downright hilarious. Categories include gifts, home & office, party & gag gifts, tech & gadgets, accessories and more. Product spread includes everything from an underwater mp3 player and a laser projected computer keyboard to metallic temporary tattoos and a spider dog costume.
About QUANTUM DEVELOPMENT- QuantumDigitalDevelopment.com – Quantum Digital Development is an internet incubator that internally researches, develops & launches automated, multi-lingual internet based companies in the United States, Latin America & Brazil. Using a uniquely structured management team in conjunction with existing resources, the company analyzes successful Internet business models and cost-effectively launches in established & new markets. Quantum Development develops automated digital companies by combining team, concept, resources, technology, and capital. The company efficiently develops low-cost multi-continent & multi-lingual automated Internet businesses using its internal resources including web engineering, web design, content generation, Internet marketing, digital media buyers, CRM technology, business intelligence, and multi-lingual operational offices in Miami, Florida.