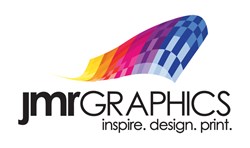 Central Islip, NY (PRWEB) November 08, 2013
JMR Graphics, a nationwide vehicle wraps manufacturer, comments on the possibility of digital billboards being installed in certain spots on the infamous Route 66 in order to bring tourists to two particular Oklahoma cities.
According to a November 5, 2013 article published by The Province, titled, "Two Oklahoma cities along famed Route 66 hoping billboards, neon signs will lure visitors," at least two cities located in Oklahoma are planning on installing billboards and neon signs along the infamous Route 66 to entice tourists to visit.
The article states that the famed Route 66, which runs from Chicago to Santa Monica, Calif., was "popular first during the Dust Bowl era and later as a vacation destination for Americans." However, in recent years, traffic has slowed as interstates have become more popular, offering a quicker path to drive. This has resulted in some communities located along Route 66 to be bypassed.
Tulsa City Councilor Blake Ewing believes revamping Route 66 with museums, shopping centers and attractive billboards and neon signs will revitalize the famous highway, especially in Tulsa. "We've got 20-some odd miles of Route 66 running through our city and it's just been neglected for some time, but we really believe it's one of our city's core assets, and if we just invest in it, it will improve the attraction," he says.
TJ Pannell, a representative of JMR Graphics, a nationwide vehicle wraps manufacturer, says, "There are so many years of rich history associated with Route 66 and it is a representation of a very important and influential time in America," he says. "The installation of billboards and neon signs will have a positive effect on the many local economies that line the route, attracting travelers of its many roadside attractions. This is a great move by both cities and will ensure that Route 66 remains an American symbol."
JMR Graphics is an award winning Nationwide 3M Certified Manufacturer of Graphics for over a quarter of a century. We specialize in branding companies through Fleet Graphics, Vehicle Wraps, Architectural Wall Graphics, Promotional Window Clings, Floor Graphics, Event Signage and much more. We offer a variety of 3M Graphics Films, which are specially designed for most surfaces that require a changeable, short and long-term application. Our exceptional "Turn Key Service" is backed with a 3M MCS Warranty to give you peace of mind when you need optimum performance for the intended life of your graphics. With our state-of-the-art, cutting-edge facility we inspire our clients by providing creative design, custom-printed graphics and handle a network of nationwide installers. JMR Graphics provides expert capabilities and capacities needed to meet any graphic challenge.
#####