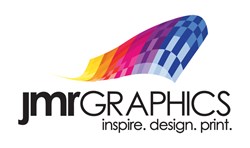 Central Islip, NY (PRWEB) September 25, 2013
Nationwide car wraps manufacturer, JMR Graphics, comments on how one school district in Utah is becoming the second district in the state to take advantage of a 2011 law that allows 35 percent of a bus' total surface area to be covered by advertisements.
According to a September 21, 2013 article published by Deseret News titled "Davis seeks to boost revenue by putting ads on school buses," Davis School District recently started to seek out businesses interested in buying ad space to boost district revenue.
Brian Larsen, district transportation director, says the revenue generated from these ads will only help the school district. "Anything we can do to help fund the transportation departments keeps funds in the schools and in the education process."
Davis School District is the second district in the state to utilize bus advertising which is becoming a popular way to generate revenue risk-free, especially for "cash-strapped school districts."
In 2011, Utah Rep. Jim Bird signed a law allowing "for 35 percent of a bus' total area to be covered by ads."
The first school district to take advantage of the law was Jordan School District, expecting the advertising project to garner $1.3 million in revenue within four years. Jordan School District Spokeswoman, Sandra Riesgraf, said that after its first year, the advertisement venture brought in about $40,000. She said that despite the "figure being lower than original projections, it has allowed officials to offset transportation costs and free up funds for academic programs."
TJ Pannell, a representative of JMR Graphics, a nationwide car wraps manufacturer, believes bus wrap advertising on school buses could be a win-win situation for small businesses as well as school districts nationwide. "Advertising on school buses could become a lucrative opportunity for not only the school districts but for small businesses as well. The school districts will be able to generate obvious revenue from selling the ad space. Small businesses can take advantage of the fact that these buses are traveling these local routes on a daily basis, creating mass brand awareness on a local level."
JMR Graphics is an award winning Nationwide 3M Certified Manufacturer of Graphics for over a quarter of a century. We specialize in branding companies through Fleet Graphics, Vehicle Wraps, Architectural Wall Graphics, Promotional Window Clings, Floor Graphics, Event Signage and much more. We offer a variety of 3M Graphics Films, which are specially designed for most surfaces that require a changeable, short and long-term application. Our exceptional "Turn Key Service" is backed with a 3M MCS Warranty to give you peace of mind when you need optimum performance for the intended life of your graphics. With our state-of-the-art, cutting-edge facility we inspire our clients by providing creative design, custom-printed graphics and handle a network of nationwide installers. JMR Graphics provides expert capabilities and capacities needed to meet any graphic challenge.
#####