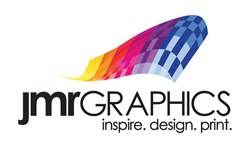 Central Islip, NY (PRWEB) December 06, 2013
JMR Graphics, a nationwide car wraps manufacturer, responds to an article published by Media Daily News on December 3rd that discusses the stable increase in out-of-home advertising revenue during Q3.
According to the article published by Media Daily News, titled "Out-of-Home Ad Revenues Up Again," the latest figures from the Outdoor Advertising Association of America reported a 3.5 percent increase in total out-of-home ad revenue from $1.55 billion in the third quarter of 2013 to $1.6 billion in the third quarter of 2013.
The article also states that total revenues for the first three quarters of the year approached $5.3 billion, a 4.4 percent increase from the same period of 2012.
The article credits this consistent increase to a number of factors. First, a lot of big time companies and brands upped their advertising budgets. Secondly, the outdoor ad industry has definitely benefited from the continuous growth of the digital out-of-home ad industry, which "allows billboard owners to display multiple ads and charge by daypart, as well as enabling advertisers to adjust creative in mid-campaign." Lastly, out-of-home advertising is also benefiting from the rise of mobile use and technology. Today's smartphones enable potential consumers to engage with outdoor ad displays.
TJ Pannell, a representative of JMR Graphics, a nationwide car wraps manufacturer, believes this growth in revenue is something that the outdoor advertising industry will see for many quarters. "Unlike other traditional advertising industries, outdoor advertising has the ability to adapt to any and all technologies that have been and will be introduced," he says. "This adaptability will allow the out-of-home advertising category to continue to flourish."
JMR Graphics is an award winning Nationwide 3M Certified Manufacturer of Graphics for over a quarter of a century. We specialize in branding companies through Fleet Graphics, Vehicle Wraps, Architectural Wall Graphics, Promotional Window Clings, Floor Graphics, Event Signage and much more. We offer a variety of 3M Graphics Films, which are specially designed for most surfaces that require a changeable, short and long-term application. Our exceptional "Turn Key Service" is backed with a 3M MCS Warranty to give you peace of mind when you need optimum performance for the intended life of your graphics. With our state-of-the-art, cutting-edge facility we inspire our clients by providing creative design, custom-printed graphics and handle a network of nationwide installers. JMR Graphics provides expert capabilities and capacities needed to meet any graphic challenge.
#####