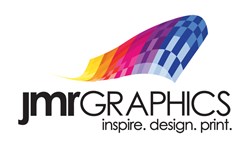 Central Islip, NY (PRWEB) August 16, 2013
On August 16, nationwide vehicle wraps manufacturer, JMR Graphics, comments on The Weather Channel using real-time data to provide weather-relevant ads to consumers.
According to an August 14, 2013 article published by The Wall Street Journal, titled, "Weather Channel Now Also Forecasts What You'll Buy," The Weather Channel is "transforming from a cable network viewers flip to during hurricane season into an operation that forecasts consumer behavior by analyzing when, where and how often people check the weather."
Using the more than 75 years' worth of information including temperatures and dew points, The Weather Channel is able to offer brands and companies the opportunity to highly-target their advertisements, depending on the current weather conditions in users' zip codes.
David Kenny, the company's chairman and chief executive, says, "People generally check the weather because they're planning to do something. We are getting better at knowing the kind of things people will be planning based on where and when they are checking the weather and what the weather is."
For example, during the launch of its new Pantene Pro-V Smooth with Argan Oil products, Pantene decided to capitalize on areas with high humidity. So, on a humid day, "A woman checking her Weather Channel app via her smartphone would be greeted by the sticky forecast- as well as an ad for a frizzy-hair-taming product."
TJ Pannell, a representative from JMR Graphics, a nationwide vehicle wraps manufacturer, discusses the benefits of highly-targeted ads. "Placing ads in relevant locations ensures consumers, who are most likely to purchase your product, come across your ad. Whether it's a weather-relevant ad on a smartphone or a Gatorade custom-wrapped vehicle in front of a gym, targeted ads are extremely beneficial to brands who utilize them, no matter the medium."
JMR Graphics is an award winning Nationwide 3M Certified Manufacturer of Graphics for over a quarter of a century. We specialize in branding companies through Fleet Graphics, Vehicle Wraps, Architectural Wall Graphics, Promotional Window Clings, Floor Graphics, Event Signage and much more. We offer a variety of 3M Graphics Films, which are specially designed for most surfaces that require a changeable, short and long-term application. Our exceptional "Turn Key Service" is backed with a 3M MCS Warranty to give you peace of mind when you need optimum performance for the intended life of your graphics. With our state-of-the-art, cutting-edge facility we inspire our clients by providing creative design, custom-printed graphics and handle a network of nationwide installers. JMR Graphics provides expert capabilities and capacities needed to meet any graphic challenge.
#####