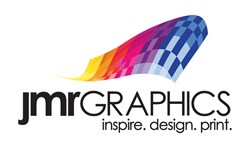 Central Islip, NY (PRWEB) January 20, 2014
JMR Graphics, a nationwide car wraps manufacturer, comments on an article discussing Quaker Oats' new 3D, interactive billboards scattered across Shanghai.
In an article published by The Drum on January 6th titled "DDB Shanghai unveils Quaker Oats city hot spot creative,"innovative Quaker Oats billboards displayed throughout Shanghai designed by DDB Group Shanghai are discussed. The campaign, consisting of three interactive 3D displays, is designed to promote Quaker Oats' new ready-to-drink product. They are located at the city's top three commercial pit stops: People's Square, East Nanjing Road, and Lujiazui.
Angie Wong, Business Director of DDB Group Shanghai, says in the article, "There is a very strict 3-second-rule for outdoor displays where an ad will only get that many seconds of attention from people, but with the help of the Kinect technology we were able to lengthen that time frame - not only giving consumers more time to take in our message but also providing them with some fun during their commute." She also notes the campaign as a way to "try something new using a traditional medium," much like Quaker Oats is trying something new with their brand by producing ready-to-drink products.
TJ Panell, a representative of JMR Graphics, a nationwide car wraps manufacturer, says,"Outdoor advertising, especially in a city like Shanghai, is a great way to get any brand out there. Quaker Oats, a well established brand branching out into new territory, will be able to use this outdoor campaign to effectively get its message across."
JMR Graphics is an award winning Nationwide 3M Certified Manufacturer of Graphics for over a quarter of a century. We specialize in branding companies through Fleet Graphics, Vehicle Wraps, Architectural Wall Graphics, Promotional Window Clings, Floor Graphics, Event Signage and much more. We offer a variety of 3M Graphics Films, which are specially designed for most surfaces that require a changeable, short and long-term application. Our exceptional "Turn Key Service" is backed with a 3M MCS Warranty to give you peace of mind when you need optimum performance for the intended life of your graphics. With our state-of-the-art, cutting-edge facility we inspire our clients by providing creative design, custom-printed graphics and handle a network of nationwide installers. JMR Graphics provides expert capabilities and capacities needed to meet any graphic challenge.
#####