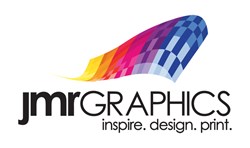 Central Islip, NY (PRWEB) November 22, 2013
JMR Graphics, a nationwide vehicle wraps manufacturer, comments on the new British Airways Digital Billboard campaign that interacts with outgoing flights.
According to a November 19, 2013 article published by CorpComms Online titled "British Airways unveils interactive digital billboards," British Airways has unveiled new digital billboards as part of its "Magic of Flying" campaign.
The billboards track the airline's aircraft, interrupting the digital display when they fly overhead, revealing "an image of a child pointing at the plane accompanied by its flight number and its route." A billboard on the opposite of the road shows additional flight information like where it departed from or its end destination. It also provides the viewer with the British Airways website URL and the campaign's hashtag #lookup.
Abigail Comber, head of marketing at British Airways, describes the idea behind the campaign. "We all know from conversations with friends and family that we wonder where the planes are going and dream of an amazing holiday or warm destination. The clever technology allows this advertisement to engage people there and then answer that question for them," she says. "We hope it will create a real 'wow' and people will be reminded how amazing flying is and how accessible the world can be."
TJ Pannell, a representative of JMR Graphics, a nationwide vehicle wraps manufacturer, agrees with Comber. "This advertising campaign will certainly resonate with those who come across it," he says. "Not only will thousands of people view the advertisement because it is outdoors but those people will also remember it because of its relevance and its interactive factor."
JMR Graphics is an award winning Nationwide 3M Certified Manufacturer of Graphics for over a quarter of a century. We specialize in branding companies through Fleet Graphics, Vehicle Wraps, Architectural Wall Graphics, Promotional Window Clings, Floor Graphics, Event Signage and much more. We offer a variety of 3M Graphics Films, which are specially designed for most surfaces that require a changeable, short and long-term application. Our exceptional "Turn Key Service" is backed with a 3M MCS Warranty to give you peace of mind when you need optimum performance for the intended life of your graphics. With our state-of-the-art, cutting-edge facility we inspire our clients by providing creative design, custom-printed graphics and handle a network of nationwide installers. JMR Graphics provides expert capabilities and capacities needed to meet any graphic challenge.
#####