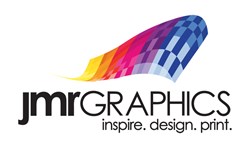 Central Islip, NY (PRWEB) February 01, 2014
JMR Graphics, a nationwide vehicle wraps manufacturer, responds to an article from AdWeek explaining the struggle for advertisers to secure a spot and not be outshined in New York City in time for the Big Game.
In an article published by AdWeek on January 26th titled "Markets Are Pushing Hard to Be Seen at This Year's Super Bowl," the rush for advertising space in New York City in time for the Big Game is discussed. Huge companies like PepsiCo, Anheuser-Busch, and Macy's are securing their spots on New York City's iconic billboards, but at a high price. Jessica Chappell, director of out-of-home process and operations at Horizon Media, estimates that brand activation at Bryant Park "can go for $500,000 to $1 million." Although the payoff for these high-cost advertising spaces is apparent, how can smaller businesses assure that they will not be outshined?
TJ Panell, a representative of JMR Graphics, a nationwide truck wraps manufacturer, says, "Advertising during the Big Game is an extremely effective plan. However, it can be very expensive. Huge companies are willing to spend millions on advertisements during this time, so how can you ensure your brand will be seen? Vehicle wraps are a cost effective and sure way to promote brand awareness, even during this busy time in New York City." He says, "There is no need to fight over billboard space when you are able to drive around with your own mobile billboard. You can even follow the masses from the city to the stadium to ensure maximum exposure, whereas static billboards will be left behind."
JMR Graphics is an award winning Nationwide 3M Certified Manufacturer of Graphics for over a quarter of a century. We specialize in branding companies through Fleet Graphics, Vehicle Wraps, Architectural Wall Graphics, Promotional Window Clings, Floor Graphics, Event Signage and much more. We offer a variety of 3M Graphics Films, which are specially designed for most surfaces that require a changeable, short and long-term application. Our exceptional "Turn Key Service" is backed with a 3M MCS Warranty to give you peace of mind when you need optimum performance for the intended life of your graphics. With our state-of-the-art, cutting-edge facility we inspire our clients by providing creative design, custom-printed graphics and handle a network of nationwide installers. JMR Graphics provides expert capabilities and capacities needed to meet any graphic challenge.
#####