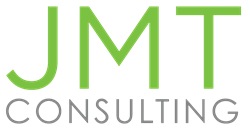 "Marketing excellence is a key factor in JMT Consulting's continued success and growth within our partner program. JMT Consulting understands the importance of consistent and targeted marketing. As a result, they were very deserving of our Marketing Partner of the Quarter recognition."
AUSTIN, Texas (PRWEB) December 04, 2019
JMT Consulting, an ERP and financial management consulting firm exclusively serving nonprofit organizations, is proud to announce that it has been named the Sage Intacct Marketing Partner of the Quarter by Sage.
The award was announced as part of the monthly Sage Intacct value-added reseller partner call, recognizing JMT for its strong sales performance, integrated multi-channel marketing approach, and commitment to building strong relationships with its nonprofit prospects and customers.
"Marketing excellence is a key factor in JMT Consulting's continued success and growth within our partner program," said Taylor Macdonald, Senior Vice President of Channels, Sage Intacct. "JMT Consulting understands the importance of consistent and targeted marketing. As a result, they were very deserving of our Marketing Partner of the Quarter recognition."
ABOUT JMT CONSULTING
JMT Consulting is a leading national provider of software and consulting services to charter schools, community healthcare organizations, nonprofits, and governmental organizations. JMT Consulting Group offers a variety of services including hosting, business process improvement, implementation, system selection and system integration as well as a broad portfolio of software solutions.