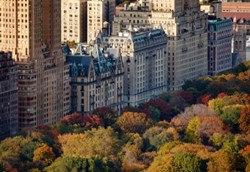 What you do as a board member of a Co-Op or a company can come back to bite you when a disgruntled unit owner, member of the community, or shareholder decides to sue you personally.
Boston, MA (PRWEB) November 26, 2013
UltraTrust.com, a website run by Estate Street Partners offering advice on advanced estate and trust planning, recently released its financial investigative report on the $15 million lawsuit against 80-year-old Joan Rivers and the condo's agents by former neighbor, Elizabeth Hazan, 41, who lived in a $2 million unit of the posh Manhattan condominium building, in which Rivers presides as president of the board. (4)
The lawsuit (5) was submitted by Darius Marzec, attorney for Hazan, a Canadian citizen, and the Real Estate Holdings Group ("REHG"), to whom the unit was eventually transferred to on July 22, 2013 Real Estate holding Group, LDC v. Board of Managers of Spencer Condominium, et. al., NY Supreme Court .
The documents state REHG alleged that Rivers and associated agents intentionally destroyed and wasted the unit by cutting the electricity, inserting glue into the door lock and preventing mail from being delivered. They also assert that on multiple occasions the holding trust manager, S. Neil Meehan, was denied access to the premises. (5)
REHG contends as well that on more than 10 occasions, Meehan was denied authorization for Hazan to use the unit as a guest for short stays. Rivers and the condo's agents are being sued for $15 M for "malicious, willful, blatant, intentional and nefarious conduct".
In a court document filed November 8th, Rivers and the board charged Hazan in 2009 for "unpaid common charges" of $28,261.80.
A preliminary injunction was ordered on November 14, 2013, by Rivers and board managers of Spencer Condominium upon the posting of a bond in the amount of $25,000 which would prevent REHG from certain actions as set forth by Honorable Anil Singh including denial of access to the unit.
UltraTrust.com believes underlying what appears to be two bickering millionairesses, the dispute actually involves serious legal issues concerning the property rights of the owner of a condominium pitted against the rights of the condominium board to insist upon compliance with its rules, regulations and by-laws.
A more personal issue for Rivers is protecting her personal assets from a lawsuit targeting her personally.
In its financial report, UltraTrust.com feels this lawsuit illustrates the risks people frequently ignore when agreeing to participate as members of condominium or cooperative boards of managers.
Rocco Beatrice, managing director of Estate Street Partners, who assists people who wish to avoid having personal wealth and assets jeopardized by lawsuits arising from volunteer work on behalf of community, civic or other non-profit organizations, cautions, "Condominium and cooperative boards are volunteer positions that unit owners see as a way for them to contribute to ensuring the maintenance of the quality of life that attracted them to their buildings or communities in the first place, but there can be risks for the board members."
"Actions as a board member of a Co-Op or even a company can come back to bite you when a disgruntled unit owner, member of the community, or shareholder decides to sue you personally for a decision you made."
UltraTrust.com explains how the simple step of creating an irrevocable trust can protect the assets of individuals, such as Rivers, who voluntarily participates in community activities without risking personal assets and wealth.
The site explains without asset protection, a $15 million judgment entered in favor of the plaintiff-unit owner could be satisfied from the wealth Rivers worked so hard to amass over her long career in show business.
An NY Times story wrote, Ms. Rivers has owned and resided in her $29.5 million luxury penthouse located at 1 East 62nd Street for the past 25 years. (1)
"She could lose up to half the value of her cherished $30 million penthouse," states Beatrice.
The UltraTrust.com investigation notes that though personal liabilities are not that common where the individual is a board member of a co-op, there are precedent cases.
In the case of Sharon Grubin v. Gotham Condominium, Justice Louis B. York wrote, "To hold an individual board member liable, the complaint must specifically plead independent tortious acts Pelton v 77ParkAvenue Condominium (12)...A review of the factual allegations fails to disclose any such separate tortious activities of [other] individual board members except board members Burke and Back."
According to the complaint by Grubin, Burke represented that the flooring companies he had contacted no longer manufactured the type of flooring necessary to replace Grubin's flooring…[Grubin alleges], however, that a number of companies...continue to manufacture the same type of floorboards that are now rotten from leaks.
"Though there may be some difficulties of suing individual board members, it will, nevertheless, be an unpleasant, expensive, and time-consuming experience being dragged through depositions," comments Beatrice.
"We still advise board member clients to be on the safe side. With an irrevocable trust the chance a buyer of a co-op or tenant who would sue you individually [as a board member] if you own nothing will be dramatically mitigated."
The statement from UltraTrust.com asserts that a properly drafted and implemented irrevocable trust like the UltraTrust, above and beyond an umbrella policy, can prevent judgment creditors from seizing assets. There is over 150 years of court cases that support the strength of irrevocable trusts in litigation.
"For clients with more than $5-7M in net worth and specific risks, we recommend that our clients use a series of trusts to segregate riskier assets away from less risky assets," explains Beatrice.
"The assets in each trust are protected against lawsuits made against the individual or the other trusts. While it might sound complicated, we can take a person through the process step by step and make it much less complicated."
About Estate Street Partners:
Estate Street Partners (UltraTrust.com) are dedicated to offering plans for superior asset protection and elimination of estate taxes and probate through the Premium Ultra Trust Irrevocable Trust. Learn also more about: do-it-yourself irrevocable trust plan.
###
Sources:
1) nytimes.com/2012/06/12/nyregion/for-joan-rivers-role-on-condo-board-a-serious-matter.html?_r=0 6/12/12
2) foxnews.com/entertainment/2013/10/09/joan-rivers-being-sued-for-15m-in-dispute-involving-former-neighbor-in-condo/ 10/9/13
3)bbc.co.uk/news/10399832 6/12/10
4) newyork.cbslocal.com/2013/10/09/joan-rivers-sued-for-15-million-by-former-manhattan-neighbor/ 10/9/13
5) iapps.courts.state.ny.us/fbem/DocumentDisplayServlet?documentId=M2X4XdXBBmZeqn9NlT2QFA==&system=prod - court document (Oct 8, 2013)
6) iapps.courts.state.ny.us/fbem/DocumentDisplayServlet?documentId=0jcltA3rnxSG0bKVSET0tQ==&system=prod - court document (Nov 8, 2013) - Real Estate holding Group, LDC v. Board of Managers of Spencer Condominium, et. al., NY Supreme Court, #159254/2013 NYSECEF DOC. No. 115
7) iapps.courts.state.ny.us/fbem/DocumentDisplayServlet?documentId=dkjSz3/wd5gIJtra9Abgcw==&system=prod - court document (Nov 14, 2013)
8) iapps.courts.state.ny.us/fbem/DocumentDisplayServlet?documentId=8s7HQBxr/bDHLbSosxK/Ow==&system=prod - court document (Nov 18, 2013)
9) decisions.courts.state.ny.us/fcas/fcas_docs/2011DEC/3001154042010001SCIV.pdf - court document (Dec 27, 2011) - Grubin v. Gotham Condominium, 2011 WL 6756068, 2011 N.Y. Slip Op. 52332(U) (Sup. Ct. N.Y. Co. Dec. 27, 2011
10) therealdeal.com/issues_articles/liability-lessons/
11) martindale.com/litigation-law/article_Ganfer-Shore-LLP_1455118.htm
12) decisions.courts.state.ny.us/fcas/FCAS_docs/2006JAN/30011361420041SCIV.PDF - (Oct 27, 2005) - [Pelton v 77ParkAvenue Condominium, 38 AD3d 1 825 NYS2d 28 [ lSt Dept 20061s]