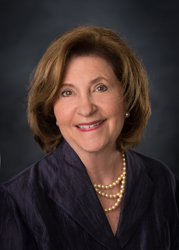 Nothing gives me greater pleasure than seeing the look of excitement on my clients' faces when we find that perfect home!
Glenview, IL (PRWEB) September 11, 2015
JoAnn Casali, BHHS KoenigRubloff Realty Group is featured in a special section of the October issue of Chicago magazine as a 2015 Five Star Real Estate Agent award winner.
Five Star Professional partnered with Chicago magazine to identify and showcase an exclusive group of real estate agents who have demonstrated excellence in their field. Less than 7 percent of agents in the Chicago area received this recognition.
"Several years ago, I was faced with the decision of whether or not to continue working or join my husband in retirement. As lovely as that sounded, for over 25 years my husband and I assisted in planning weddings and special occasions for our customers and the satisfaction I received from helping people was something I was not ready to give up. It was at this point I ventured into the real estate industry – and instead of helping brides and grooms, I'm helping buyers and sellers! Nothing gives me greater pleasure than seeing the look of excitement on my clients' faces when we find that perfect home! I feel blessed to have found another job I truly love," says JoAnn Casali of BHHS KoenigRubloff Realty Group.
The 2015 Five Star Real Estate Agent award winners have been carefully selected for their commitment to professional excellence and overall client satisfaction. The award is based on rigorous research with significant focus on customer feedback and providing quality services.
"Receiving this award for the fifth time is quite an honor! It means that I have achieved my goal of providing 100 percent customer satisfaction to my clients and I am meeting their needs. It is truly a privilege and honor to be selected as a Five Star Professional for the fifth year in a row! I would like to express my sincere thanks and appreciation to all of my clients who nominated me for this award. I am very fortunate to work in a profession I truly love while being able to meet and help so many incredible people who have become like family to me. Thank you from the bottom of my heart!" JoAnn says.
JoAnn Casali's Five Star award profile can be viewed here.
Five Star Professional has been conducting market research to define and promote professional excellence in service professionals since 2003. Its Five Star Real Estate Agent award program is the largest and most widely published real estate agent award program in North America.
Real estate agents are awarded based on an in-depth research process. Thousands of consumers are contacted to rate their real estate agent on 10 evaluative criteria including customer service, market knowledge, negotiation, closing preparation and overall satisfaction. Beyond a qualifying client evaluation score, real estate agents are evaluated on objective criteria such as experience, production levels and disciplinary and complaint history.
There is no fee to be considered or awarded. Visit http://www.fivestarprofessional.com for more information.