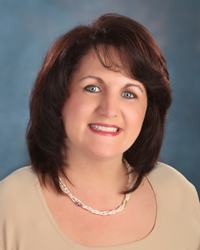 This award tells me that, in a world where technology is king, DIY is the trend, and excellent customer service is harder to find
Houston, TX (PRWEB) March 24, 2016
Five Star Professional is pleased to announce JoAnn Cooper, AMCAP Mortgage/Hope Tree Division, has been chosen as one of Houston's Five Star Mortgage Professionals for 2016.
Five Star Professional partnered with Texas Monthly to recognize a select group of Houston-area mortgage professionals who provide quality services to their clients. Less than 2 percent in the area were selected. JoAnn Cooper is featured, along with other award winners, in a special section of the June issue.
"Since 2003, I have created a thriving business by helping Texans with all of their home mortgage needs," says JoAnn Cooper of AMCAP Mortgage/Hope Tree Division. "I treat their finances as though they were my own. I educate by always offering options instead of just presenting one way to accomplish their goals. I offer solutions for everything from buying a new home to lowering their current mortgage payments to my absolute favorite part — helping clients create a game plan for becoming financially free. Whether they have a child getting ready to start college, a wedding to plan, or a retirement to fund, I help people leverage the equity in their home to make their dreams come true. And the amazing part is: Rather than taking a longer time to become debt-free, we usually accomplish a plan to shorten their time to freedom. I feel so satisfied to be changing so many lives and, as a way of giving back to the community, I always donate 10% of my commission to my client's favorite non-profit, in their honor."
The Five Star Mortgage Professional award program is conducted in more than 30 markets throughout North America. Mortgage professionals are measured using an objective, in-depth research methodology with significant focus on customer feedback and overall satisfaction.
"This award tells me that, in a world where technology is king, DIY is the trend, and excellent customer service is harder to find," says JoAnn. "My clients still recognize and appreciate someone who goes above and beyond the call of duty. I feel so honored and blessed to have been recognized in this way. It confirms my belief that state-of-the-art technology and old-fashioned customer service can still go hand in hand."
"Five Star Mortgage Professionals provide world-class service which is evident through their clients' loyalty. With a strong foundation of knowledge and experience, they work to understand their clients' needs and provide a financing solution that fits," says Dan Zdon, CEO, Five Star Professional.
About the research process:
Now entering its 13th year, Five Star Professional conducts in-depth, market-specific research in more than 45 markets across the United States and Canada to identify premium service professionals.
Five Star Professional contacts thousands of recent homebuyers, along with real estate agents, to identify award candidates and measure their client satisfaction levels. Phone, mail and online respondents rate their mortgage professional on criteria such as overall satisfaction and referability. Qualifying candidates are then evaluated on objective criteria such as experience, production levels and disciplinary and complaint history.
Professionals do not pay a fee to be considered or awarded. For more information, visit http://www.fivestarprofessional.com.