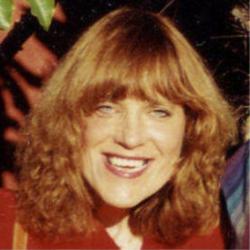 If you are feeling lonely, not listened to and belittled by someone who used to adore you, you are not alone.
San Diego, CA (PRWEB) July 02, 2013
For those feeling lonely, unheard, or belittled by a loved one, it can be difficult to see the light at the end of the tunnel. Individuals in relationships struggling to interact without tension or bickering often find it difficult to identify the source of the problem, wondering, "where did it all go wrong?" It's important for them to realize they are not alone, and help is available.
Dr. Wendt's mission is to help clients find the love that somehow got lost along the way by facilitating the mastery of skills that lead to validation, respect and enhancement of their relationship. Her goal is to help all clients discover the strength within them to achieve their highest possible potential.
To achieve this goal, cognitive/behavioral interventions are specifically designed and utilized to help individuals see a more comprehensive view of the problem at hand with in-depth understanding and a concrete plan of how changes can be made in order to achieve greater satisfaction in life.
Trained as a psychologist, specializing in marriage and family therapy, Dr. Wendt views individual issues such as depression, anxiety, and relationship issues from a family system's perspective, stating, " No one exists in a vacuum and the difficulties one may be experiencing at the moment are possibly being influenced, in positive or negative ways, by those in his/her environment."
Dr. Wendt enjoys being creative in how she presents material to her clients, offering healing resources in a wide variety of formats such as books, articles, CD's and videos while keeping a sense of humor in the midst of emotional turmoil that lends a sense of hopefulness to the individuals and helps motivate therapeutic gains. Her approach to the therapeutic setting is one of optimism and great respect for an individual's readiness to meet difficult challenges and gain a greater understanding of who he/she aspires to be.
Populations Treated: Adults
Treatment Modalities: Individual, Couples
Specialties: Relationship issues, Depression, Anxiety
Credit cards are welcomed.
For more information or to schedule an appointment with Dr. Wendt, she can be reached at 858/674-4913, by email or visit her website at http://drjoannewendt.com to see how she can help alleviate the pain that's caused by an atmosphere of "walking on eggshells."
Joanne J. Wendt, Ph.D. is a licensed Clinical Psychologist who received a M.A. degree in Community/Clinical Psychology from Pepperdine University in Malibu, CA and M.A. and Ph.D. degrees in Psychology, specializing in Marriage & Family Therapy from United States International University in San Diego, CA. She holds two CA state licenses: Psychologist (PSY15145) and Marriage & Family Therapy (MFT30989).
Her private practice, Joanne J. Wendt, Ph.D., Clinical Psychologist, Inc., offers psychological services in San Diego, CA to adult individuals and couples seeking help for relationship difficulties, feelings of depression and/or feelings of anxiety.