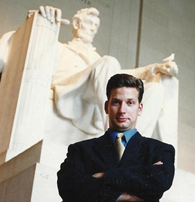 Knowledge is power. Any information candidates can gain that will give them an advantage over other job seekers in interviews can be the difference between getting the job or not
Los Angeles, Calif (PRWEB) February 04, 2014
With competition for the best jobs at an all-time high, candidates can now gain an advantage over other job seekers because Headhunter to the Stars and founder of FindCelebrityJobs.com, Brian Daniel, is sharing the do's and don'ts of the interview process with tips in his new blog.
Even the most seasoned executive assistants are finding it harder and harder to get a job interview these days, and more difficult yet to make it through the grueling – and sometimes brutal – interview process. "There is more competition for the best jobs than ever before," says Brian Daniel, a top-notch recruiter for Hollywood celebrities and billionaires. "The job market is completely over-saturated with job seekers, so assistants really need to be on their A-game to score points over other competitors."
"In comparison, landing great jobs in the 80's and 90's was almost a cinch," says Sue Smith, an associate at Daniel's firm. "The interviews then, essentially, were informal compatibility meet-and-greets. Nowadays, interviewing is a lot more rigorous and systematic."
Daniel's job-hunting tips come from a very unique perspective that only a handful of the world's top headhunters can boast because Daniel himself was a personal assistant to Hollywood A-list, billionaires and even royalty. "Scoring jobs with the world's highest-profile families takes great agility and prowess during the interview process," says Daniel. "And, now, since I am a recruiter for business leaders and high net worth families, I've straddled both sides of the fence." In short, Daniels insights to job interviews are rare in this ultra-secret world of celebrity assistants.
Gaining any advantage in job interviews should be a top priority for candidates. This ultra-competitive job climate is considered by most experts to be "the new normal." When jobs are posted online, for example, it's common for employers to receive 500 to 1000 submissions. Basically, candidates need to hit a home-run during every stage of the interview process to keep themselves from being eliminated from the running.
ABOUT THE COMPANY
Brian Daniel is a subject-matter expert in the world of personal assistants, house managers and executive assistants. As a former Chief of Staff for a royal family, Daniel has lived and traveled extensively throughout the world including but not limited to North America, Europe, Asia and the Middle East. The Celebrity Personal Assistant Network has been featured in worldwide media outlets and is the planet's only firm dedicated exclusively to top-tier personal assistant jobs. The recruiting firm places assistants in all U.S. markets including Los Angeles, San Francisco, Las Vegas, Chicago, New York City and Miami. For more information, please visit http://www.FindCelebrityJobs.com.