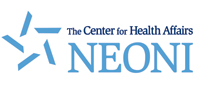 Cleveland, OH (PRWEB) July 03, 2014
For more than a decade, NEONI's Healthcare Career Shadowing Program has been providing job shadowing opportunities to Northeast Ohio high school students who are interested in pursuing a career in healthcare.
During the 2013-2014 school year, 432 students from 55 different high schools took advantage of job shadowing opportunities in fields including nursing, occupational therapy, pharmacy, physical therapy, radiology and respiratory therapy. These experiences were offered at 20 hospitals across Northeast Ohio.
According to a NEONI survey of 110 students who participated in this year's program, 100 percent agreed their shadowing experience increased their knowledge of the field they chose to shadow and would recommend it to others who are interested in a healthcare profession.
When asked for feedback in this anonymous survey, students expressed how positive their experiences were. One student shared, "My experience was fantastic. The nurse I shadowed was very enthusiastic and helpful. I learned a lot and could not have asked for a better experience." Another student said, "This was an amazing experience. I enjoyed the opportunity and would recommend it to others. It helped me decide which career path I'd like to take in the medical field."
Plans for the 2014-2015 program are already underway. NEONI encourages high school guidance counselors to visit neoni.org to learn how they can help their students take advantage of healthcare job shadowing opportunities this fall.
If you have questions about NEONI's Healthcare Career Shadowing Program, please contact Sue Zagula via email or at 216.255.3664.
###
As the leading advocate for Northeast Ohio hospitals, The Center for Health Affairs provides members with vital services and resources aimed at enhancing the region's healthcare community. The Center delivers on this goal by focusing its efforts on areas that benefit from a regional approach: Healthcare Workforce; Emergency Preparedness; Public Policy & Advocacy; Finance & Reimbursement; and Community Initiatives. With a rich history as the Northeast Ohio hospital association, dating back to 1916, The Center serves as the collective voice of hospitals and the source for Northeast Ohio hospital and healthcare information. As leaders, we continuously scan the periphery, looking for opportunities to enhance the region's workforce, better prepare our hospitals for an emergency, and increase the region's wage index. And because of our business affiliation with CHAMPS Healthcare, we have the resources to provide a broad level of professional services to our members. The Center, located in downtown Cleveland, is proud to advocate on behalf of 38 acute-care hospitals and two long-term acute-care hospitals in six counties. For more, visit chanet.org.