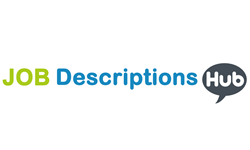 Brookfield, Vermont (PRWEB) April 11, 2017
Job Descriptions Hub is sponsoring a $500 scholarship for students who are currently enrolled at an accredited United States college or university. The award will go to one successful applicant and will be directed towards their cost of education.
As social and economic pressures associated with obtaining a good college education continue to grow, so does the amount of debt that students accumulate over their years of study. In light of the ongoing rise in college tuitions, Job Descriptions Hub has decided to support students by launching a yearly scholarship program, designed to help them with their educational expenses.
In order to be eligible for the competition, the applicant must be a legal U.S. resident, have a minimum GPA of 3.0 and submit an essay on the following topic:
"Over the last few years, job hopping has become a trend. Young professionals easily switch between workspaces and business areas, and "the company man" seems more and more like something from the past. Do you think that job hopping (constantly switching jobs) is better than staying more than 10 years in the same place, or is that viewed as a lack of loyalty?"
The essays will be evaluated based on originality, grammatical accuracy, depth of research, and quality of composition.
Potential applicants are invited to submit their original essays and copies of their school transcripts at scholarship(at)jobdescriptionshub(dot)com by August 31st 2017.
The winner will be notified via e-mail by September 14th 2017. If the student fails to respond within 5 business days, the prize will be awarded to the second best applicant.
For more information about the submission process, please visit the official scholarship page.
About Job Descriptions Hub
Job Descriptions Hub is an online publication dedicated to providing accurate and detailed job descriptions and helpful career information for all job-seekers.
Our goal is to help candidates find relevant information about the professions that they are interested in, by offering them comprehensive guides, reviews, and updates on their prospective industries and career paths.
Contact details
Barret Selby – Contributing Editor at Job Descriptions Hub
Brookfield, Vermont
Office: (802) 276-0504
E-mail address: scholarship(at)jobdescriptionshub(dot)com