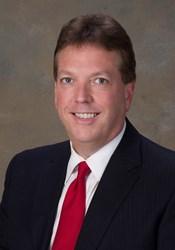 This could make equity crowdfunding too expensive for a small startup
Tampa, FL (PRWEB) October 29, 2013
Crowdfunding expert Kendall Almerico, CEO of http://www.ClickStartMe.com and founder of http://www.CrowdItForward.com, recently discussed five reasons the Securities and Exchange Commission's proposed JOBS Act crowdfunding rules released last week will hurt equity crowdfunding.
1. It's not going to be simple like the JOBS Act seemed to promise. "The SEC has always had burdensome rules that made making raising money to start a business complicated," crowdfunding expert Almerico says. "Under the JOBS Act proposed rules, startup companies will still have hundreds of disclosure requirements, expensive due diligence, financial and accounting requirement and on-going reporting needs."
2. Who will decide how much an investor can invest? Almerico notes that the JOBS Act places limits on the amount an investor can invest through equity crowdfunding, but the proposed SEC rules allow a startup to rely on the investor to self-report how much money they make and how much they have invested. "This will be a problem because the SEC also added language indicating that that there is no need to verify unless there is 'reason to question the reliability of the representation.' Securities lawyers will have a field day with this language for every start-up that goes bankrupt, suing everyone to get the investors' money back," Almerico warns.
3. Advertising the crowdfunded offering will be severely limited. "When the JOBS Act came out, people envisioned sites that looked like Kickstarter or ClickStartMe with videos, colorful photos, and the ability to easily promote through Facebook, Twitter and social media," Almerico explained. "But the proposed SEC rules will not allow much of this, severely limit the ability to advertise an equity crowdfunding offering and limiting most promotions to boring text and financial data."
4. Expensive Background Checks. For a startup to equity crowdfund, Almerico says the proposed SEC rules require officers, directors and large shareholders to have extensive background checks. "To fully comply with the SEC rules, a startup may be forced to spend thousands of dollars to be sure there are no misdemeanor convictions related to investments in every county that every officer has ever lived, for example," Almerico notes. "This could make equity crowdfunding too expensive for a small startup."
5. The burden on the crowdfunding sites will be huge. "The SEC put the grand majority of the heavy lifting straight on the backs of the equity crowdfunding websites, rather than the startup business itself, to be sure everything is done correctly and that 585 pages of SEC rules and comments are followed," Almerico says. Despite taking the majority of the risk, the crowdfunding sites will not be escrowing any of the money being raised, and they will have significant limitations of how they can be compensated for their role in raising the funds.
About Kendall Almerico:
Kendall Almerico is a nationally recognized crowdfunding expert who has appeared in USA Today, Huffington Post, the New York Daily News, Business Insider, Fox Business Network and hundreds of newspaper, blog, radio and television interviews including CNN and The Sean Hannity Show. Almerico is also CEO of http://www.ClickStartMe.com, a crowdfunding site that provides individuals and businesses with an easy-to-use website to raise funds through online crowd funding. Almerico is also the founder of http://www.CrowdItForward.com, a charity-based crowd funding site that performs "Random Acts of Crowdfunding" and raises money for people in need through a 501(c)(3) charitable foundation.
Almerico is available for interviews and speaking engagements and may be reached by e-mailing media(at)clickstartme(dot)com or by calling 813.410.4658.