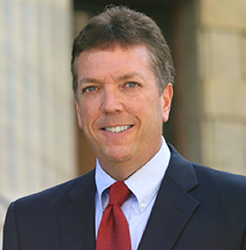 States are tired of waiting for the federal bureaucracy to implement the JOBS Act and instead as passing laws allowing instate equity crowdfunding.
Tampa, FL (PRWEB) October 30, 2013
Crowdfunding and JOBS Act expert Kendall Almerico, CEO of crowd funding website http://www.ClickStartMe.com, recently discussed how several states have started implementing equity crowdfunding due to frustrations with how slow the SEC has been to implement the JOBS Act at the national level.
"The tragedy of the situation is that the JOBS Act will give entrepreneurs and small businesses, on a national level, a new opportunity to obtain real funding, creating jobs and helping small businesses to grow and have a real shot at success." said JOBS Act expert Kendall Almerico. "States are tired of waiting for the federal bureaucracy to implement the JOBS Act and instead as passing laws allowing instate equity crowdfunding."
The recent SEC release of the proposed rules and regulation for the JOBS Act contained 585 pages of comments and rules that were filled with new, additional requirements for the national rollout of equity crowdfunding. This document went proposed rules that would make it more complex and difficult for start-up companies to raise funds than the JOBS ACT intended. Almerico notes that the enormous set of comments and rules can be found on the SEC's website: http://www.sec.gov/rules/proposed/2013/33-9470.pdf
Almerico explains that equity crowdfunding is the sale of equity, stock, or shares in a business through an online crowd funding portal. Though the SEC's rules have only been proposed and are still in a 90 day holding period, some regulations are already known from the JOBS Act itself. There will be a $1,000,000 cap on the amount of capital that can be raised through equity crowdfunding, and an individual investor will be limited as to how much they can invest.
"Equity crowdfunding will allow start-up businesses to reach a much wider audience of potential investors, not only raising funds, but also testing their business model, gaining feedback, and igniting the American Dream," explained Almerico. The states that have already taken action to help their start-up businesses participate in equity crowdfunding are Kansas, Georgia, Michigan, Wisconsin, North Carolina, and Washington.
About Kendall Almerico:
Kendall Almerico is a nationally recognized crowdfunding expert who has appeared in USA Today, Huffington Post, the New York Daily News, Business Insider, Fox Business Network and hundreds of newspaper, blog, radio and television interviews including CNN and The Sean Hannity Show. Almerico is also CEO of http://www.ClickStartMe.com, a crowdfunding site that provides individuals and businesses with an easy-to-use website to raise funds through online crowd funding. Almerico is also the founder of http://www.CrowdItForward.com, a charity-based crowd funding site that performs "Random Acts of Crowdfunding" and raises money for people in need through a 501(c)(3) charitable foundation.
Almerico is available for interviews and speaking engagements and may be reached by e-mailing media(at)clickstartme(dot)com or by calling 813.410.4658.