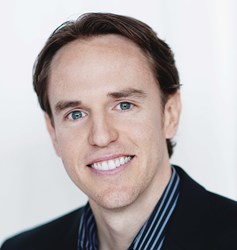 Warning: Why Annuity Agents Will Soon Be Extinct
Atlanta, GA (PRWEB) September 11, 2013
According to Joe Simonds of Retirement Income Network, the future of annuity distribution and annuity agents will see some vast changes. In his recent article titled, "Warning: Why Annuity Agents Will Soon Be Extinct", Simonds does a vivid comparison of yesterday's travel agents and travel agents to today's annuity agent and national marketing agencies (also known as FMO's).
The controversial article discusses how the trends in technology and simplified products and processes will leave many of the annuity agents extinct that don't adapt. Similar to the travel agents who were blindsided by never believing that airlines would cut them out with a simplified process using the Internet, many annuity agents could see a similar fate if the article predictions come true.
The article first appeared on ProducersWeb.com and has been listed as the hot topic with tens of thousands of total reads and over 40 comments. The article was split into two parts and both parts are live and available to the public on ProducersWeb.
About Retirement Income Network
Retirement Income Network - also known as "RIN Marketing" - is an exclusive, membership only, digital marketing organization that caters exclusively to the nation's most successful retirement advisors. Our membership is based on a solemn commitment from both RIN and the retirement advisor, and being a part of this elite "Network" is bigger than just growing your practice. It is about changing the rules to how the marketing game is played. It is about breaking out of the marketing box that most financial professionals have put themselves in. As we quickly turn you into a "Celebrity" among your peers, clients, and prospects, it is no wonder why this incredibly fast growing network is revolutionizing the way retirement advisors do business. RIN Marketing is "More Business, Less Work".