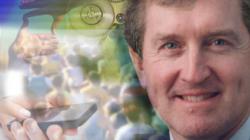 Chicago, IL (PRWEB) July 04, 2013
Joel Barker training videos have addressed the changes in innovation that create power plays at work and between countries. Inventions change the way companies do business and this leverage can be used to conquer industries and even topple economic powers like the U.S. Jack Cash Carlton's Training Solutions has a training initiative that uses Joel Barker training videos to focus on how these occurrences lead to power plays that literally change the world.
Innovation changes the way a country gets its news, what foods they consume, how they communicate, and how they do business. If there is no airplane the trade of goods is slower or non-existent. If there are no phones there is less or little contact with companies far away. If there are no computers or email how would that affect the business world? Training videos like The Power of Vision Joel Barker explore how these inventions and innovations create power plays in the economy and most importantly how they lead to greater innovation.
The Business of Paradigms is a Barker program that takes specific examples throughout modern history to explore how innovation changed the world. It's a very interesting take on a fun aspect of the business world. After all it is certainly interesting from a personal perspective why and how an invention came about and how often it is a direct response to financial need for a company that benefits mankind. It's also a direct response to completion between organizations and countries that often springboard off other inventions and innovations.
Joel Barker The Power of Vision demonstrates how the thoughts of people and their vision can change economies and even business perspectives. Not only do these visions create paradigms shifts that enable businesses to flourish but also they yield powerful ideologies that push the human race forward and upward. Joel Barker wasn't far off when he stated, "The best way to predict the future is to invent it." And that's what inventions have done. Besides creating more job opportunities and new ways to do business, they have acted as a conduit to future inventions that give broth to still more innovations.
Jack Cash Carlton's Training Solutions has seen how companies benefit from Joel Barker training videos. To be able to seize the moment and see where the future of their business resides and who their market will be and what they will need for that market is invaluable. To view any of the free online previews of any of the Joel Barker training videos mentioned in this story or know more about this company click on their site at Jack Cash Carlton's Training Solutions.