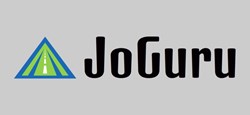 Use an online itinerary planner like joguru.com to take care of all those pesky little nitty-gritties of trip planning
(PRWEB UK) 14 November 2013
There is a reason why we all love to take vacations. We get a break from the basic-average-everydayness of life and see something exotic or do something interesting. But then, after that awesome vacation, reality comes crashing down. You are back in the office on a dull winter day while your mind is still wandering aimlessly on the white sands of the sunny beaches you just visited.
The nostalgia turns you into a moody and gloomy person. Dreaming of the blue skies turn you into productivity's worst enemy. And no amount of chocolate can cheer you up. No. It's not the end of the world but it is still pretty bad, right?
Read ahead for eight surprisingly simple steps to beat the blues and stay on top
1. Don't be a control freak:
Micro-managing is your enemy. The gravest error in judgment you can make while planning a trip is trying to do everything yourself. When you obsess over the nitty-gritties of things you tend to take the fun out of your holiday. Let other people who have already been to the place help you plan your trip. Use an online itinerary planner to take care of all those pesky little nitty-gritties of trip planning. If you don't have one you prefer, try out the new Joguru.com.
2. When on vacation, be on vacation:
This is vital. When you are on vacation do nothing but relax. It is a bad idea to regret not having seen a beautiful sunset after coming home. Live in the moment and love it for what it is. Stop your planning and worrying and just go with the flow.
3. Good comebacks make all the difference:
Plan your return in such a way that you are not going back to your routine as soon as you've arrived. Just coming back on a Saturday or Sunday can work like a miracle. Give yourself some time to relax before you get back into the rat race. Jet lag can make your post-vacation blues a million times worse so do take it into account.
4. Don't let the dirty linen pile up:
The importance of this cannot be stressed on enough. This should be the ideal chain of events when you come home from the trip: Open the door. Open your bags. Throw all your clothes in the washing. Put all your stuff back where it belongs. Then go to bed. Procrastination is not the key. Keep only the memories not the work. A huge stack of undone laundry is no better than Pandora's Box of troubles.
5. Reach out to the world:
People often don't realize how effective it is to talk about your trip. Write a journal to preserve the memories. Even better, you can share your experiences with others by discussing your trip on forums. Think and reflect over stuff you have done and learnt. Turn this into tips for future reference. Better yet, share these tips with others. Nothing helps you get over the blues than being able to help someone.
6. Don't "work" it out:
This one is very simple. People (and especially workaholics) should beware. Immersing yourself in work to beat the blues rarely works. In fact, it makes things worse. Don't think that taking on more work will get you out of holiday mode. It won't. It will just repress the dullness and it will come flooding back later when you least want it to. Take it easy at work and slowly build up the pace as you get back.
7. Turn the nostalgia into genius:
Use the debilitating longing to go back to do something awesome. Were you in Spain? Why not try cooking some of the authentic tapas yourself. Or you can capture the vibrant colors of the country in your very own work of art. If it is the gorgeous streets of Paris you are missing, learn "le francaise" and add that zing to your resume too. Channelize the depression into your very own masterpiece. Not only will you get over your blues, but have an incredible sense of achievement too.
8. Don't be so eager to move on:
Don't treat your vacation like your ex and try to forget all about it. Going cold-turkey is biggest mistake that you can make. Keep going back to those pictures and videos. Maybe you could take up a craft-project that will help you make (and keep) a nice memoir of your vacation. Accept that you miss being there but learn to remember it fondly.
Follow these eight simple rules and the vacation depression will be a thing of the past. Happy vacationing!