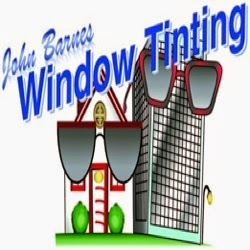 Miami, FL (PRWEB) June 30, 2014
In Florida, demand for electricity is growing even faster than the population according to a recent ACEEE report. Determining how to lower energy costs and mitigate rising electricity consumption is on the minds of elected officials, city planners, and most of all, the homeowners who are hit hardest by the rising energy costs. According to a new study by the IWFA (International Window Film Association), the answer to the problem might be window tinting.
Window Film Gets the Spotlight
The IWFA study compared the installation of window film on home residences to adding ceiling insulation, air sealing, replacement of air conditioning, and replacement of heating. Out of all forms of energy optimization, the study showed that: "…internal and external window films save more energy per dollar spent than typical retrofit features. From a state energy policy perspective, internal and external window films are more effective than ceiling insulation, replacing mechanical equipment and air sealing…"
Depending on the type of window tinting installed, UV rays can be reduced by as much as 85%. This reduction can equate to as much as a 30% reduction in electric costs based on season, number of windows, and strength of film.
Window Tinting Services in Miami
Now that window film has been found to be the most cost effective option in reducing energy costs, more and more people throughout Florida are paying for installation. John Barnes Window Tinting offers free estimates to everyone in Broward and Miami-Dade county, as well as Palm Beach. John Barnes Window Tinting completes jobs that range from single windows to entire office buildings.
When having window film installed, it is important for property owners to understand what options they have. John Barnes Window Tinting offers different strengths, colors, and brands to meet individual window tinting needs. Window tinting can help not only save on energy costs, but also beautify windows of homes, office buildings, and vehicles throughout the Miami area.
About John Barnes Window Tinting:
John Barnes Window Tinting is South Florida's premier choice for window film installation. With years of experience in residential, commercial, and automobile window tinting, this company offers unparalleled professional window film insulation. John Barnes Window Tinting has worked with clients that range from non-profits like The Salvation Army to single windows in condos throughout Miami.
To get an estimate or to learn more about window tinting services from John Barnes Window Tinting, visit http://johnbarneswindowtinting.com/.