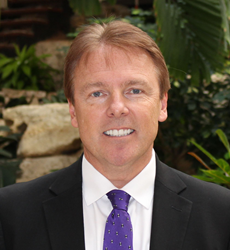 With Smarter Security's reputation for bringing advanced technology solutions to the market, John's history of success and his vision of where the industry is headed make him an absolutely perfect fit
Austin, TX (PRWEB) October 27, 2015
Smarter Security, Inc., provider of premium, innovative entrance control and outdoor security solutions, today announced that John Carter has joined the company in the role of Executive Vice President. As a seasoned executive with more than 30 years in the physical security industry and a former SIA board member, Carter strengthens the leadership team of the company. Carter will spearhead the development and launch of ReconaSense® a forthcoming innovation to be offered by Smarter Security.
"John is a tremendous addition to the Smarter Security team. His depth of industry knowledge and experience will accelerate future growth of the company in a number of ways," said Jeff Brown, CEO of Smarter Security. "With Smarter Security's reputation for bringing advanced technology solutions to the market, John's history of success and his vision of where the industry is headed make him an absolutely perfect fit."
Carter has worked in the security industry for over 30 years and was a Board Member and Vice President of the Executive Committee of the Security Industry Association (SIA) from 2000 to 2005. Carter comes to Smarter Security from Electronic Facility Systems, Inc., a systems integrator in Dallas, TX, where he was the Chief Sales Officer/Chief Marketing Officer. Prior to this, Carter was the President of e-Data, a biometric access control manufacturer, as it prospered and was acquired by Kaba, where he stayed on as President and General Manager until 2013. Carter co-founded and was President of Digital Horizon Solutions, which was acquired by Keri Systems in 2006. Carter brings rich experience in access control, CCTV, biometrics, and intrusion detection and a proven track record in the strategic development of companies, channels, and partnerships. Carter works for Smarter Security out of its headquarters in Austin, TX.
"I'm excited to be part of the Smarter Security team," said Carter. "It's a rare opportunity to find a group of people who share a vision and possess the burning desire, ability, and experience to turn that vision into a new generation of technology. I'm thrilled at the prospects of this new endeavor!"
About Smarter Security, Inc.
Smarter Security provides premium and innovative entrance control and outdoor security solutions to help organizations protect their people and assets in a world of ever-present threats. Since 1992, Smarter Security has offered Fastlane turnstiles, the most elegant and intelligent optical turnstiles available, which protect thousands of commercial and government building lobbies on six continents. Smarter Security also offers perimeter intrusion detection systems, including SmarterBeam, a wireless passive infrared motion detector. For more information, please visit http://www.smartersecurity.com.