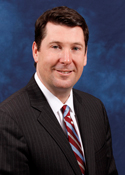 Woodbridge, NJ (PRWEB) January 13, 2015
The New Jersey law firm of Wilentz, Goldman & Spitzer, P.A. (Wilentz) is pleased to announce that John Hogan from the Criminal Law team will be speaking at a NJICLE seminar titled "DWI Update 2014/2015: Advance DWI Practice" on Saturday, January 24th from 9:00 AM to 12:30 PM. The seminar will take place at the New Jersey Law Center located at One Constitution Square, New Brunswick, NJ.
This program will contain red hot issues that can't be missed, including:

What will replace the Alcotest in 2016?
Does the State need a warrant for urine?
Will Municipal Courts be issuing warrants for blood?
Can you incorporate a motion to suppress within trial without consent?
Does a prior DWI enhance a subsequent refusal?
Does Laurick allow for Second stepdown?
Can courts routinely admit all the DWI police reports?
Does the standard refusal form comply with the statute?
This program has been approved by the Board on Continuing Legal Education of the Supreme Court of New Jersey for 3.9 hours of total CLE credit. For more information or to register for this seminar, visit http://goo.gl/TR0rUu.
John Hogan , a shareholder with Wilentz, Goldman & Spitzer, concentrates his practice in the areas of criminal defense, appellate matters, administrative law, and civil rights litigation. In addition, Mr. Hogan is a member of the Association of Criminal Defense Attorneys of New Jersey, the Middlesex County Bar Association, the Monmouth County Bar Association, and the New Jersey State Bar Association.
About Wilentz, Goldman & Spitzer, P.A.
Founded in 1919, the law firm of Wilentz, Goldman & Spitzer, P.A. is committed to its clients and the legal profession, and has been at the forefront of numerous landmark cases and precedent-setting decisions. Wilentz is a formidable advocate and committed to drawing together its talent, knowledge and energy to make a difference in the lives of individuals. The firm offers legal services throughout the New York Metropolitan area and Pennsylvania with offices in Woodbridge and Eatontown, New Jersey, New York City, and Philadelphia. For more information about Wilentz, Goldman & Spitzer, visit http://www.wilentz.com.