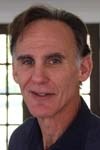 'I love coming up with ideas,' said DeCerchio. 'I used to drive around in my car and find there were concepts I wanted to share – and had no place to take them. Advertising is a creative outlet for me.'
(PRWEB) October 24, 2013
John DeCerchio, the creative icon who left Doner Advertising as vice chairman in 2008, has founded his own agency, Industri, in Bloomfield Hills, Michigan.
TV spots that Industri has created have already begun appearing on shows like Saturday Night Live and the Major League Baseball Playoffs, including "Press Conference," conceived for sports-themed wall decal maker Fathead. The spot features a sports fan making an announcement to the media about the players (Fatheads) his family has acquired, to the chagrin of a rival neighborhood sports fan.
"We've had a lot of Fathead commercial ideas presented to us through the years, and most don't quite fit for one reason or another," commented Jake Mahoney, Director of Advertising at Fathead. "But when Industri showed the 'Press Conference' concept to us, we knew immediately that they had nailed it."
After starting in the mailroom in 1974, DeCerchio rose through the ranks to become the agency's Chief Creative Officer. In the process he helped transform Doner from a midsize regional shop to the world's largest independent ad agency with revenues in excess of $1 billion. His work at Doner included some of the most popular campaigns of the past 25 years: "Zoom-Zoom" for Mazda, the Serta "Counting Sheep," Detroit Zoo "Stars" and a host of others.
DeCerchio is joined by George Levy, former Doner senior vice president and creative director, who will be taking on the role of strategist and heading up accounts.
Industri, which started with talks last spring began doing client work this summer. It currently has a eight full-time people and is looking for more. Billings are over $1 million.
"I love coming up with ideas," said DeCerchio. "I used to drive around in my car and find there were concepts I wanted to share – and had no place to take them. Advertising is a creative outlet for me. I really missed it, so I thought I'd just do my own thing."
DeCerchio says he likes every day to be a surprise.
"I don't have to reach a certain amount of billings by 2014," he remarked. "There's a great liberation in that concept, and I can just be the creative ad guy I want to be."