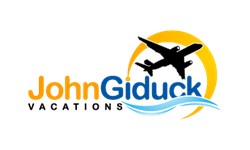 Dallas, Texas (PRWEB) January 06, 2015
A new year means amazing new opportunities, and for avid travelers such as travel expert John Giduck, one of the best parts of a new year is new chances to travel the world. Now is the time when vacationers are beginning their 2015 plans for wandering the world, and considering all of the destinations and attractions that will be available to them in the coming months. For all the travelers out there who want to ensure that they have the getaway of a lifetime, John Giduck recommends some amazing destinations to enjoy this year!
1. Catskills: For those who want a quaint, quiet, and relaxing vacation getaway, this New York destination is a wonderful choice. Home to a number of charming Bed and Breakfasts, John Giduck points out that this is a wonderful United States spot for a vacation with variation. Travers who visit Catskills can choose from a seemingly endless list of activities including visiting antique shops, hitting the local casinos, and hiking in the beautiful countryside.
2. Wasatch Mountains: For those who are looking for a good snow day early in the year, John Giduck highly recommends these beauties in Utah. Scattered with a number of amazing resorts and bragging some of the best skiing in the world, the Wasatch Mountains are the ideal spot for flying through the chilled mountain air. There will be a number of new developments in the region this year as well, offering visitors new dining and entertainment opportunities.
3. Prince Edward County: A trip to this destination in Canada will give travelers picturesque scenery as the backdrop to their wine tasting excursions. Along with the 40 wineries in the area, travelers can also enjoy the local boutiques, the white dunes of Sandbanks Provincial Park, and a number of other local small town adventures. John Giduck highly recommends this affordable destination for a stunning getaway this year.
Picking the perfect destination is the first step to having a vacation that will be remembered for years to come. Additionally, traveling in general offers a number of benefits for the mind body and soul, and as individuals begin 2015, John Giduck highly encourages them to make the resolution to travel more and to take advantage of unbelievable destinations like these. For more information on the best travel choices all year round, visit http://johngiduck.org/.