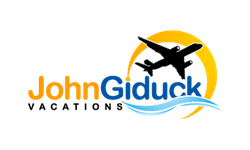 Dallas, Texas (PRWEB) March 03, 2015
Travelers who want to explore the beauty of the desert before the record high summer temperatures set in will want to plan their Phoenix vacations soon, because there are such a wide variety of interesting and intriguing things to do all over the valley. Travel expert John Giduck shares which events & festivals are coming during the exciting spring season, and here are just a few recommendations of his to consider attending during the perfect Phoenix vacation.
1. Pot of Gold Festival: For all those out there who still haven't planned anything fun for their St. Patrick's Day celebrations, John Giduck shares the Pot of Gold Festival will be taking place on March 14th. Scenic Tempe Beach Park will be filled with a sea of a green, so don't forget to dress up and participate in all the fun! One of this year's performers in the outdoor concert and food fest will be Grieves. Come enjoy the sunshine, rock out to excellent music and have a fun vacation.
2. Phoenix Comicon: Although this popular event isn't taking place for another three months, many people have been anticipating its arrival. For those who don't know what Comicon is, this annual tribute to all things comic books, super heroes and sci-fi related items sells thousands of tickets to excited fans who get to meet some of the industry insiders behind it all, and a few celebrities along the way. This year guests include Alyson Hannigan of Buffy the Vampire Slayer fame and Lou Ferrigno, the star of the original Hulk TV show. John Giduck advises travelers to secure accommodations and reservations well before the event since it is quite popular.
3. Color Fun Fest 5k: Everyone loves a good fun run, especially when playing in colored chalk and making memories is involved. John Giduck shares families or friends should participate in this exciting race to build their relationships and help a good cause. This year's race will take place on March 14th, and is located at the Ak Chin Pavilion in Glendale.
Travelers who love exciting events will enjoy spending time in the city of Phoenix during their vacation. John Giduck reveals this is because there is always something to do here. For more expert travel information, consider John Giduck a go-to source.