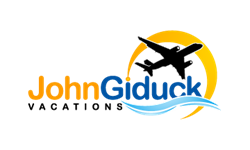 Dallas, Texas (PRWEB) October 09, 2014
When traveling to a foreign country, there are plenty of things to take into consideration. Different customs, different languages, different currencies and so much more must be through when taking a vacation somewhere completely new. To help vacationers experience the most out of their getaway destination while still respecting the location's culture, diversity and environment, John Giduck of John Giduck Vacations is sharing these top tips.
1. Attend a local festival.
Festivals are one of the highlights of any vacation destination. More than likely, the locals will be very proud to be hosting an event, and these attractions are a great way to mingle with the locals, dine on local cuisine, learn more about the area's culture and so much more.
2. Respect the wildlife.
In many locations around the world, the wildlife whom the locals cohabitate with are considered extremely loved or even sacred. It is important always to be respectful and considerate of the animals found during travel and never get too close as to alarm the creatures shares John Giduck.
3. Use the local language as much as possible.
Even if the traveler does not pronounce the words correctly, the locals will most likely appreciate the fact that the traveler at least tried to communicate in their native tongue before asking if they know English (or whatever the traveler's native language may be). Try learning some key phrases and questions before jetting off!
4. Ask the locals.
Looking for a place to eat? A great bar that brews its own beer? A sightseeing location? The locals will know more than any book or website can reveal.
5. Take enough time to truly experience each location.
"At the end of your trip, you don't want to feel like you could have done more at a particular destination, or that you wished you could have gone to a specific place, etc.," said John Giduck of John Giduck Vacations. "Make sure that you allot enough time to truly experience everything that makes a destination wonderful."
For more top travel tips and advice, visit http://johngiduck.us.