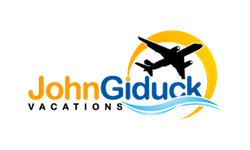 Dallas, Texas (PRWEB) October 14, 2014
Travel enthusiast John Giduck knows that many travelers dread having to deal with airports and airlines during the beginning and end of their vacation experience. With that knowledge, he has taken the time to highlight some ways that travelers can cut back on airport-induced stress, and make the experience a much more enjoyable one overall.
1. Get there early.
One of the biggest ways that travelers can reduce stress when utilizing airports is to simply arrive early. John Giduck recommends that travelers plan to arrive at the airport at least a full hour before their flight begins boarding. Not only will this allow plenty of time for travelers to check in and get their affairs sorted, but the downtime at the airport can be a time to relax and enjoy the fact that the traveler is on vacation. Airports offer plenty of lounges and places to sit down with a laptop or a book and a cup of coffee. There is no need to start, or end, a vacation as a stressed out traveler rushing their way through the airport.
2. Check-in ahead of time.
A great way to save even more time at the airport is to do a little bit of pre-flight research. John Giduck points out that many airlines offer check-in smartphone applications that can be used to check travelers in digitally. This will greatly cut back on the amount of time it takes for a traveler to make their way through the airport, as it is one less line they will need to wait in. Also, travelers should research the luggage requirements that their airline of choice has put into place. Arriving at the airport prepared to deal with luggage check-ins and security checkpoints is a great way to ensure the whole process is handled flawlessly.
3. Pack smart
During packing, John Giduck recommends that travelers store their laptops, tablets, or other items that will need to be scanned separately, at the top of their suitcases. This allows travelers to easily remove those items from their luggage without holding up the line to do so. Once the items have been approved and scanned through, they should be securely stored back into the middle of the luggage, amidst clothing, to prevent any damage during baggage transit.
With these airline travel tips, John Giduck knows that travelers will have a much better time when it comes time for their airport experience. For more top travel and packing tips, contact John Giduck of John Giduck Vacations at http://johngiduck.us.