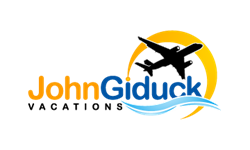 Dallas, Texas (PRWEB) February 25, 2015
John Giduck is one of the top travel experts out there, offering all those planning a vacation peace of mind during their experience. These are the things that make memories during a trip, and bring family and friends closer together than ever before.
Many travelers out there are hoping to have the best time enjoying themselves during a trip, and one of the best ways to do so is attending a festival. There are many festivals around the globe dedicated to celebrating the season of spring, and here are just a few recommendations from John Giduck.

White House Easter Egg Event: Each year, the president and his family welcome children to enjoy a festive Easter egg hunt at the White House. This event is traditionally held the Monday following Easter Sunday, so this allows families to spend time with one another on the holiday itself but still enjoy an exciting celebration they will want to remember for a lifetime. Washington D.C. is magical in the spring, and there truly is no better way to welcome spring that celebrating Easter with the ones loved most.
Holi: The famous festival, known for being a tribute to color and love takes place in India. Large crowds gather to have colorful chalk thrown around on them and dance in celebration. This year's event will start on March 5th and run up until the 7th.
Songkran Water Festival: This famous event is held each year in Thailand, always shortly after the Spring Equinox. In Thailand, this is considered to be equivalent to their New Year's Day. Many people gather to attend the throwing of water—a fun event where an elephant showers water down on the crowd. Other events truly connect on a different level, and are traditional expositions of the culture in Thailand, like paying respect to and visiting elders, along with visiting a Buddhist monastery. All those who hope to see what life is like in the country while seeing the culture firsthand are in for a real treat.
John Giduck knows celebrating love, spring and family at any of these festivals will be a great spring vacation for travelers. For more information or for other expert vacation ideas, please visit http://johngiduck.org/.