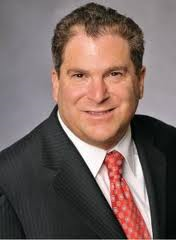 Mark R. Hahn announces that John Hyde, Esq. has joined the team of Graphic Arts Advisors, LLC, serving owners and shareholders of printing, packaging and related companies.
Mountain Lakes, New Jersey (PRWEB) June 22, 2015
Mark Hahn, GAA Founder and Managing Director has announced that John Hyde has joined Graphic Arts Advisors, stating "John's extensive experience as a highly respected industry consultant coupled with his legal background makes him a valuable addition to our growing team of professionals serving owners of printing, packaging and related graphic communications companies. I have known and worked with John for almost 20 years and it's a pleasure to welcome John to the GAA team."
John has over 25 years of experience in the print and graphic communications industry, during which time he has worked with numerous clients in connection with mergers and acquisitions, family succession planning, restructuring, and orderly liquidation.
John began his career as an attorney practicing law with the firm of Chadbourne & Parke LLP in New York. Subsequently, John founded Rampart Associates in 1990, a highly respected consulting firm focused exclusively on the printing and related industries. Rampart Associates was acquired by the National Association for Printing Leadership (NAPL) in 2004, establishing NAPL's business advisory practice as a significant source for M&A advisory services in the printing industry. John served as NAPL Senior Vice President, led the M&A advisory team, and was instrumental in expanding the market presence and relevance of the NAPL consulting practice. In May 2013 John returned to the private practice of law and re-focused his efforts on assisting owners with non-bankruptcy debt restructuring, orderly liquidations as well as continuing his M&A advisory practice for select clients.
John has authored numerous articles for industry publications, co-authored "Strategic Growth: The NAPL Guide to Mergers & Acquisitions" published in 2012, and is a sought-after source in the trade press for his knowledge of consolidation trends in the printing industry. John has been a featured speaker at numerous trade conferences including Dscoop, Print, and Graph Expo.
"The addition of John Hyde to GAA enables us to continue to build the preeminent boutique advisory firm focused exclusively on the graphic communications industry," said Richard Mager, a GAA Managing Director.
Graphic Arts Advisors, LLC is a national boutique strategic financial advisory and consulting firm located in Mountain Lakes, New Jersey with additional professionals in Texas, Florida and New York. The firm's practice is focused exclusively on the printing, packaging, mailing, marketing services, brand management and related graphic communications industries, serving clients throughout the US and Canada with revenues up to $200 million and transactional needs of up to $100 million. Additional information can be found on the company's website at http://www.graphicartsadvisors.com.