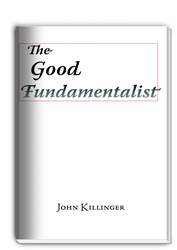 It's time for us to put our arms around one another and swallow our pride and just kick our traditions out if we have to for the sake of love. ~ Rev. Dr. John Killinger, Author, Minister, Theologian
Washington, DC (PRWEB) November 21, 2014
Intermundia Press announced author, minister and theologian Rev. Dr. John Killinger issued the following statement on the controversial and timely topics of homosexuality and same sex marriage as they relate to a potential split in the United Methodist Church:
"My personal position is that everything ought to be done out of love and not out of respect for traditions and rules and regulations. If there's one thing that characterized the ministry of Jesus throughout his entire ministry it was his repudiation of the law and regulations as a way of life over and against acceptance and love and support. We're not in the world to draw strict lines of behavior. I thought Jesus ended all of that. That is what he died for, to get rid of all of that. And then we come back and reinstitute it in the church? No, thank you. It's time for us to put our arms around one another and swallow our pride and just kick our traditions out if we have to for the sake of love." ~ The Rev. Dr. John Killinger, Author, Minister, Theologian
Killinger is the author of the recently released novel The Good Fundamentalist, (Intermundia; $19.95; ISBN 978-1-887730-39-6), a heart wrenching fictional account based on a true story that sheds new light on the controversy over homosexuality and gay marriage in the church. The Good Fundamentalist is set in small town Kentucky and explores the crisis of faith and flock surrounding a fundamentalist Baptist minister as he faces the reality of homosexuality and same sex marriage in his own family. Killinger issued the statement as the United Methodist Church considers a potential division of the denomination over the issue of same sex marriage.
About the Rev. Dr. John Killinger
Noted minister and theologian John Killinger has pastored the First Congregational Church of Los Angeles and the famous Marble Collegiate Church in New York City. He has also held tenured positions at several prominent universities lecturing on Religion and Culture. A sought after speaker and religion pundit, Dr. Killinger is the author of numerous fiction and non-fiction books including Outgrowing Church (Wipf & Stock) and What the Blind Man Saw (Intermundia Press).
About the Book: The Good Fundamentalist
The Good Fundamentalist, by John Killinger
ISBN: 978-1-887730-39-6
$19.95; 257 pp; 9 x 6 x 0.6 inches
Amazon: http://amzn.com/1887730397
Online: http://www.TheGoodFundamentalist.com
HD SOTs and actualities available for media download at: http://youtu.be/dd-Anr6mKQM